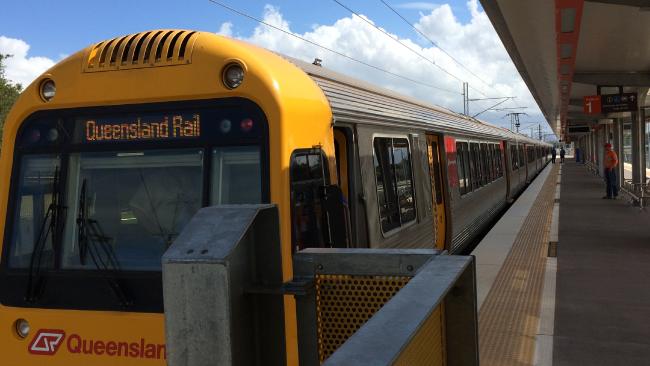 New train timetable to restore reliability
A new timetable will roll out on Queensland Rail's City network tomorrow to restore reliable services for rail commuters.
Transport Minister Stirling Hinchliffe said the sustainable timetable would deliver certainty for passengers.
"Queensland Rail has assured me that this is a timetable people can rely on," Mr Hinchliffe said.
"It will put an end to the unplanned and late cancellations Queensland Rail passengers have had to endure over the last month."
Mr Hinchliffe said the new 2016 timetable delivered a modest services increase from September service levels.
"Under the new 2016 timetable, Queensland Rail are committed to deliver 7,883 services each week," Mr Hinchliffe said. 
"This is a sustainable timetable, which should have commenced when the Redcliffe Peninsula line opened.
"As new drivers complete their training we will be able to increase service levels next year. 
"The average wait between a cancelled service and the next service will be up to 10 – 12 minutes Monday to Friday in peak times. 
"Outside of peak, the average wait will be up to 17 - 20 minutes for the next similar service."
Mr Hinchliffe said more customer service staff would be stationed across the network tomorrow to assist commuters.
"There will be an increased number of customer service staff at key locations across the network on Monday, including 450 Queensland Rail staff and 17 TransLink staff, ready to assist customers and answer questions about the new timetable," Mr Hinchliffe said.
"At Central station, staff will also be equipped with iPads, to help customers access the TransLink journey planner."
Mr Hinchliffe said the new timetable would free up tutor drivers to teach new recruits, which is the longer term solution and a key part of the Palaszczuk Government's five-point plan to restore services and maintain safety for the travelling public.
"The timetable is live on the TransLink website and Journey Planner, so I encourage all rail commuters to jump online and plan their journey ahead of time, to make sure they're aware of the changes," Mr Hinchliffe said.
"This timetable will operate until the end of the year and will provide the certainty and reliability that Queenslanders expect and deserve."
 The timetable for services in 2017 will be developed ahead of the introduction of Fairer Fares in the New Year.