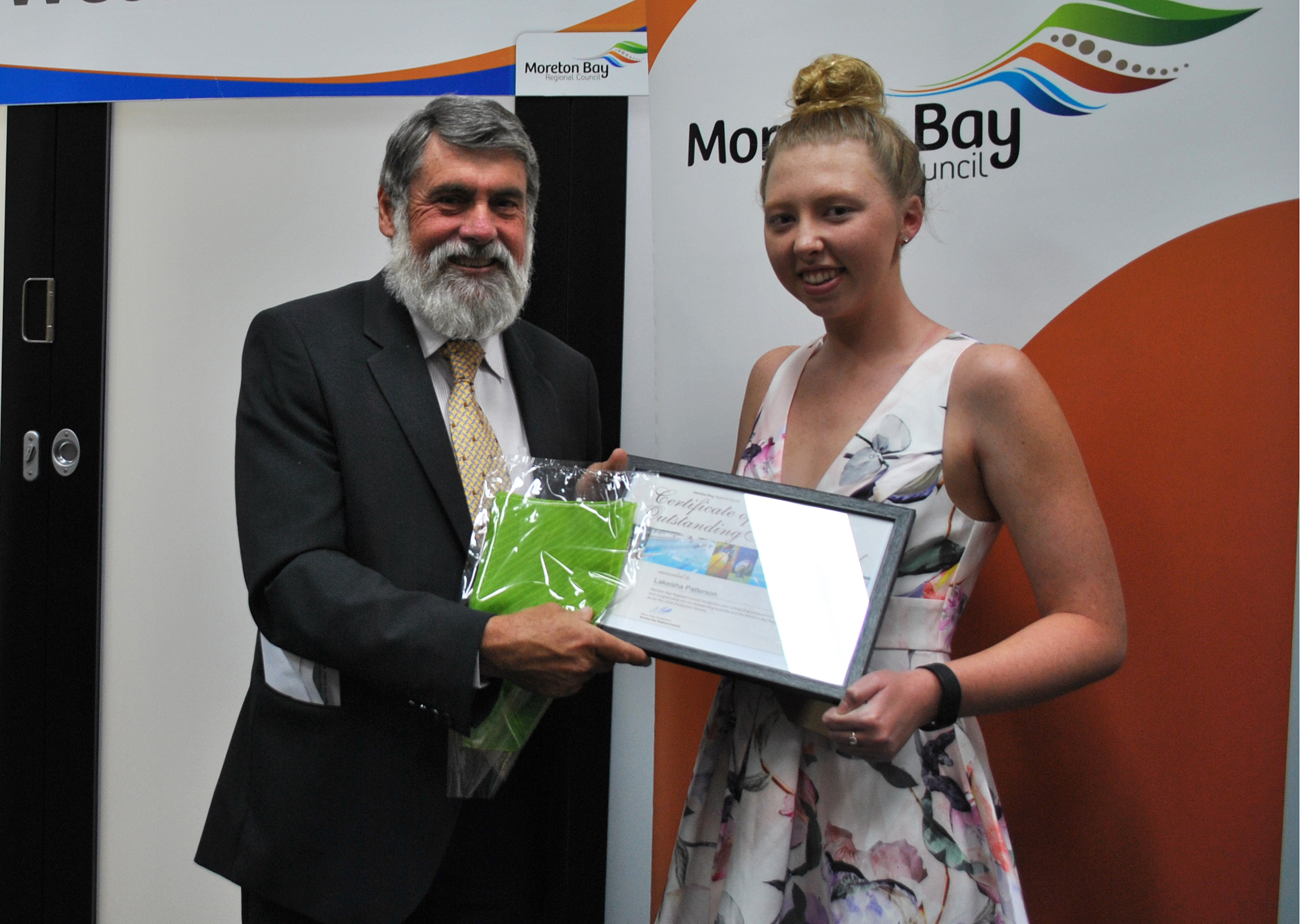 Moreton Bay Regional Council Congratulates Local Paralympic Heroes
The Moreton Bay Region's home-grown Paralympic heroes were formally congratulated by Moreton Bay Regional Council at the Strathpine Council Chambers today, following their return from Rio. 
Swimmers Lakeisha 'Lucky' Patterson and Blake Cochrane attended today's Council Meeting, where Mayor Allan Sutherland officially congratulated them on behalf of the region.
Lakeisha Patterson began her swimming career at the Bribie Island Aquatic Centre and now trains at the Lawnton Aquatic Centre. She won six medals at the 2016 Paralympic Games in Rio, including two gold medals, three silver medals and a bronze medal. She also broke the world record in the S9 400m freestyle and another world record with her team in the 4x100m freestyle relay.
Blake Cochrane hails from Scarborough and Rio was his third consecutive Paralympic Games. He won a silver medal in the SB7 100m Breaststroke event and has now won medals at every Paralympic Games he has competed in over the past 12 years.   
Mayor Allan Sutherland told the Athletes they had done the whole region proud.
"You have inspired many, many people in our region, and have proven yourselves to be outstanding role models, not only through your incredible results, but also through your excellent conduct at the Games," Mayor Sutherland said.
"You have set exactly the type of example we want for the young people of our region, through your sportsmanship, determination, courage and terrific attitudes. I hope you knew that the whole Moreton Bay Region was cheering for you."
Mayor Sutherland also noted the achievements of three other home-grown Paralympians, who were unable to attend the meeting, including:
-        Brenden Hall - Swimmer - from Petrie - won a gold, a silver and a bronze medal in Rio;
-        Kyle Bridgewood - Cyclist - from Narangba - won two silver medals in Rio; and
-        Curtis McGrath - Canoeist - from Narangba - won a gold medal in Rio;
"These tremendous Athletes have proven that with the right attitude, great things are possible no matter what challenges life has given us," Mayor Sutherland said.
"Their stories all started in our local swimming pools, parks, bike paths, sports clubs and waterways."
"Olympic and Paralympic dreams always begin locally and there is no doubt in my mind that the young sportspeople in our region have some pretty inspiring people to look up to and to draw motivation from."
"I'm sure the example of our home-grown Paralympians in Rio will inspire the Moreton Bay Region's next generation of great Athletes, and for this reason especially - I thank them for their service to our region and congratulate them on their outstanding performance."