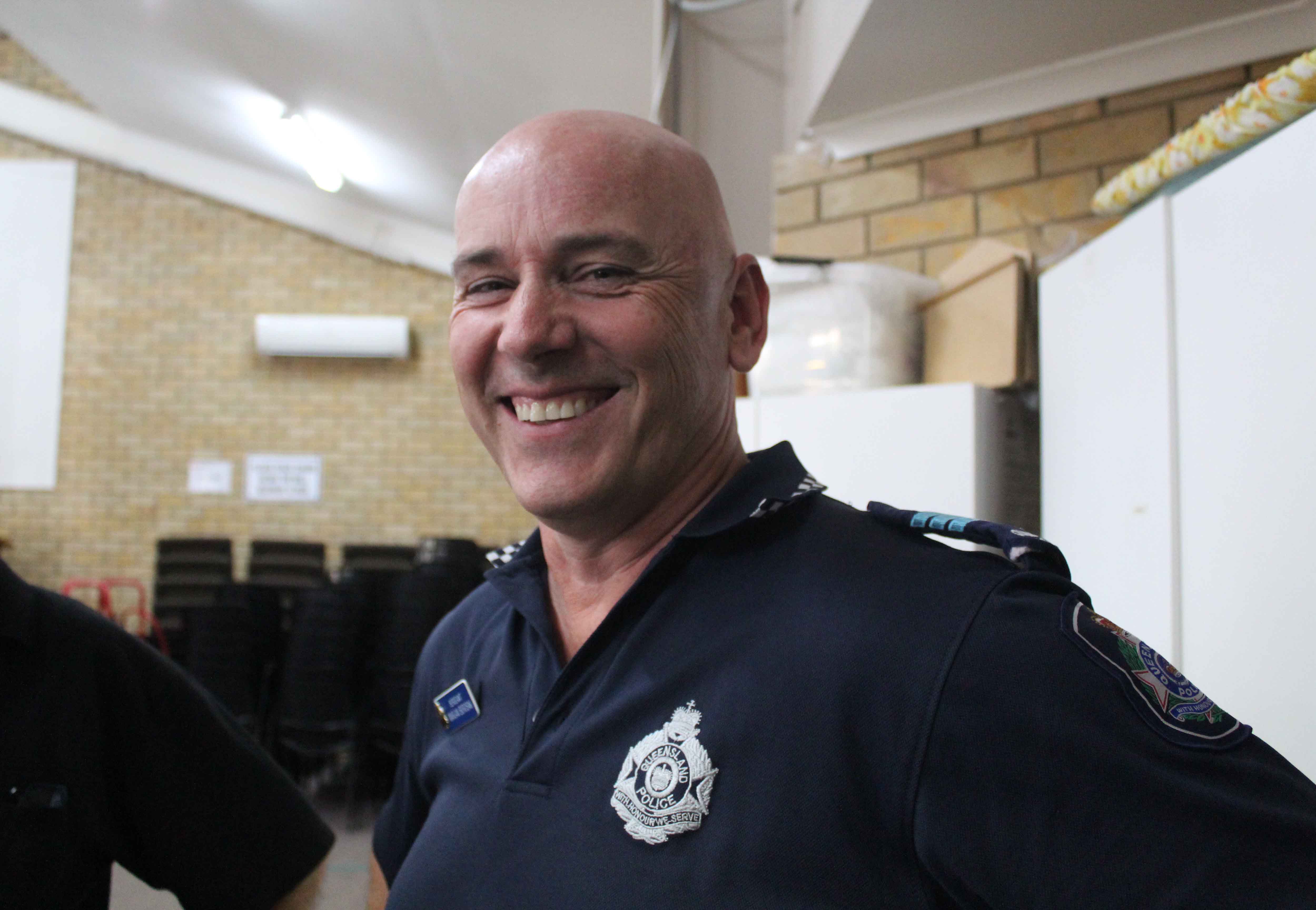 Marjan Borosak farewell sparks popular community spirit in seeing him off
Popular Sergeant Marjan Borosak has had his final day in Caboolture as part of the team in community awareness and crime prevention as he embarks on a career move and change of scenery in Southport on the Gold Coast on next Monday morning.

Many community groups, politicians and local Queensland Police officials were on hand for thank you of appreciation and farewell gifts.
Master of Ceremonies Sgt Jo Broughton (Redcliffe District Crime Prevention Coordinator) was on hand to guide the many speakers wishing Marjan well for the future.
Keynote speakers included Superintendent  Mike Brady and Inspector Lee Jeffreys who both spoke of dedication and work that has contributed to closer community-police ties. 
Additional representation from Caboolture 10 Neighbourhood Watch, Bribie Neighbourhood Watch, Crime Stoppers and other support groups in the area.
Sgt Borosak has involved in with crime prevention since 2011 and has been credited with building bridges with the community and being active in social activities  to help reduce the crime rate in the Caboolture region.
Through the years Sgt Borosak has been a keen advocate of inclusion of the community in meeting the challenges in  reducing crime statistics locally often giving timely advise to community groups and on air through regular on air spots on Morning Magazine with Rosemary Worthington.
No replacement has been announced