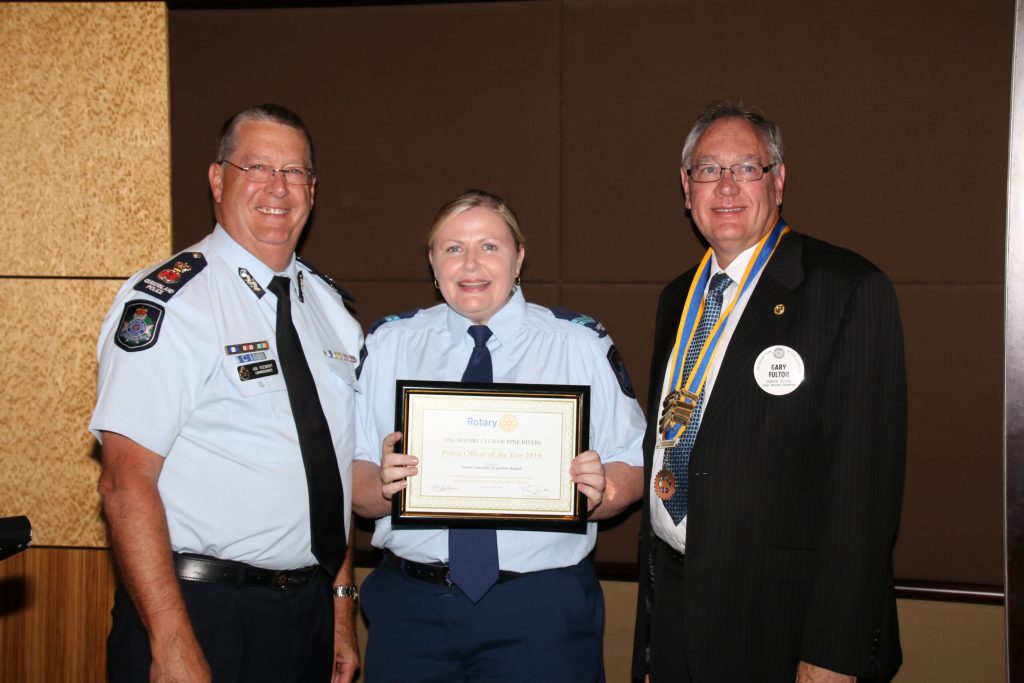 Senior Constable awarded as Pine Rivers Rotary Top Cop
The winner for 2016 is….. Senior Constable Jacqueline Riddell! Congratulations!
Senior Constable Riddell is an outstanding police officer who consistently out performs peers in work performance, offenders charged, persons street checked and occurrences completed. She is highly regarded amongst her peers and supervisors alike, and has a great deal of empathy, often assisting other officers in their time of need.
Senior Constable Riddell regularly undertakes the role of Field Training Officer where First Year Constables during their training phase are enthusiastically mentored.
Senior Constable Riddell organises complex property, traffic, and good order operations to combat crime trends within the Pine Rivers Patrol Group.
Well done Senior Constable Riddell on being this year's winner and congratulations to all the other officers who were nominated.
If you know of a police officer who you think deserves a thank you, please nominate them for next year's Top Cop by emailing the Pine Rivers Rotary Club at  secretary.pinerivers@rotary9600.org or contact the secretary of the Pine Rivers Rotary Club at PO Box 44, Petrie, QLD 4502.