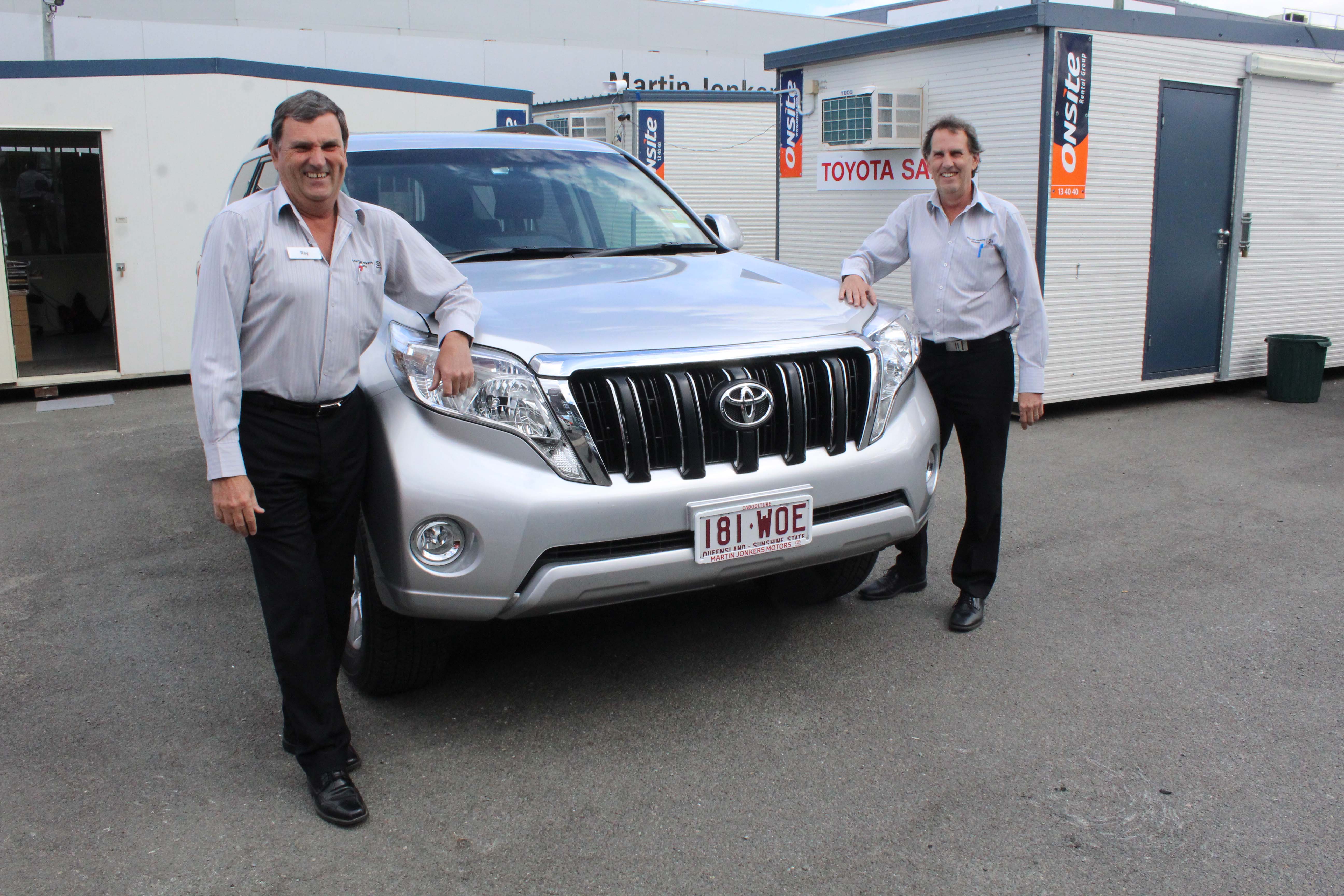 Martin Jonkers Motors upgrades takes shape as service to be streamlined in December
The Martin Jonkers Motors Morayfield, renovations  are on in earnest and have been so for a few months now with the benefits soon to be realised in December.
Speaking with Martin and Ray Jonkers the idea was developed over some years, but once the decision was made to renovate then the consultations took approximately a year for that idea to migrate to blueprint then to actual construction.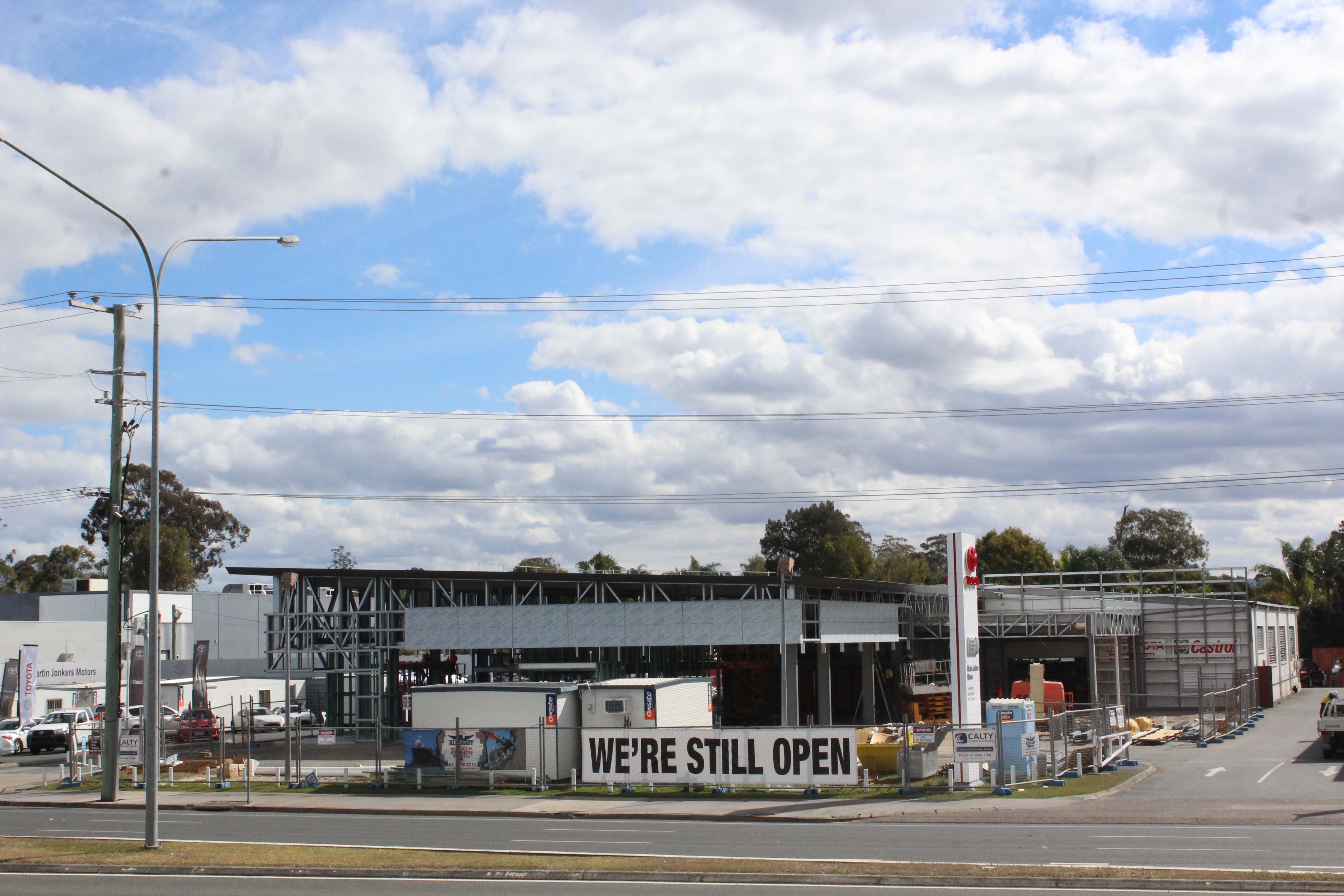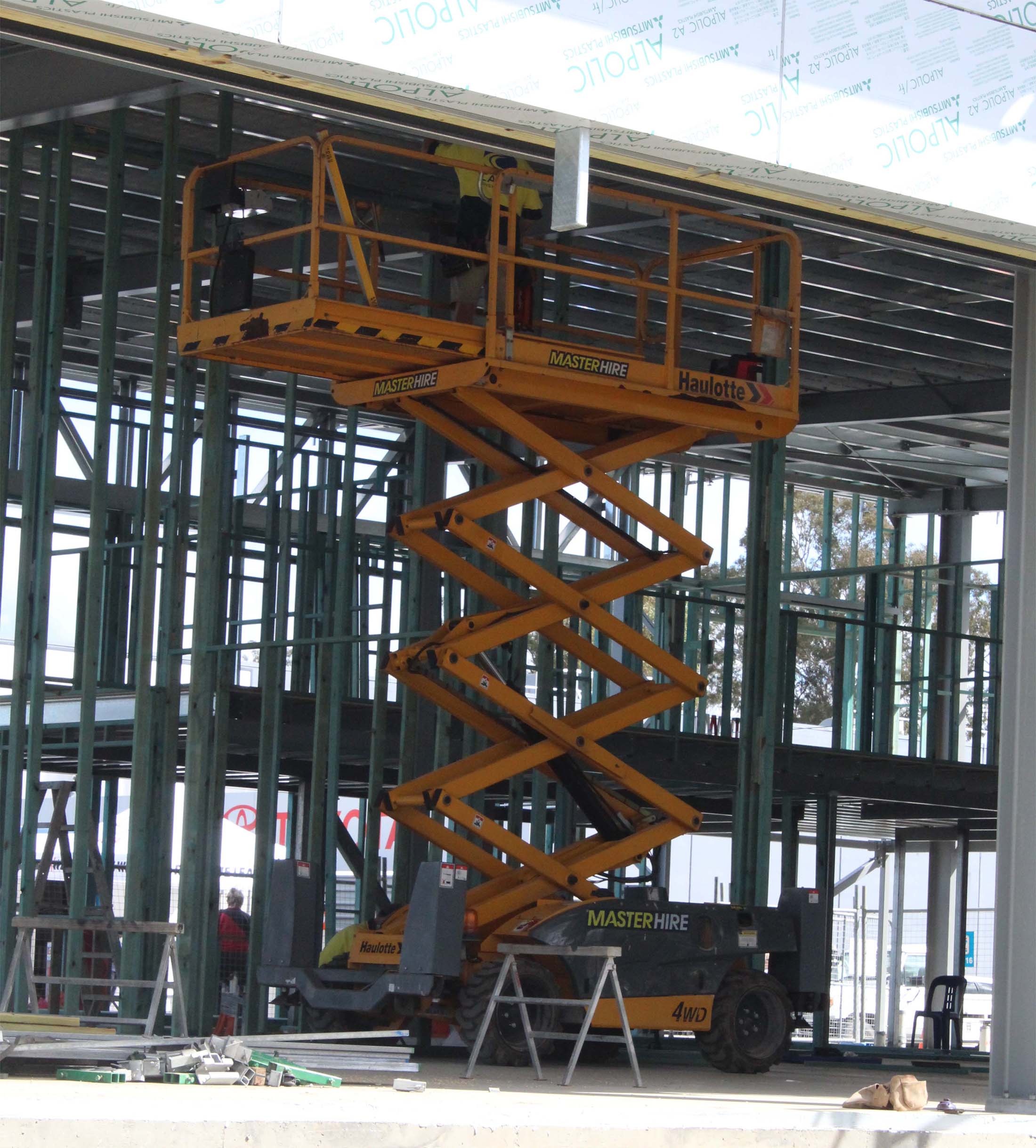 Above is a view from the early part of the renovation stage.
With more then $4 million  investment in to the project that will have a domino effect in providing a unique service that is quicker and allows business to keep on working while having their car serviced with business work stations, access to wifi so that clients can maintain their work schedule and parents can take advantage of  a kids creche, television and reading material to pass the time.
It is in keeping with the Jonkers belief of giving back to the community by ensuring the Jonkers experience is a happy one by customers.
Martin Jonkers explained that this new experience is called "Express Maintenance",  in a nutshell two trained service technicians work at great speed to complete the service with the latest technology as part of the upgrade, using the latest tools at their disposal.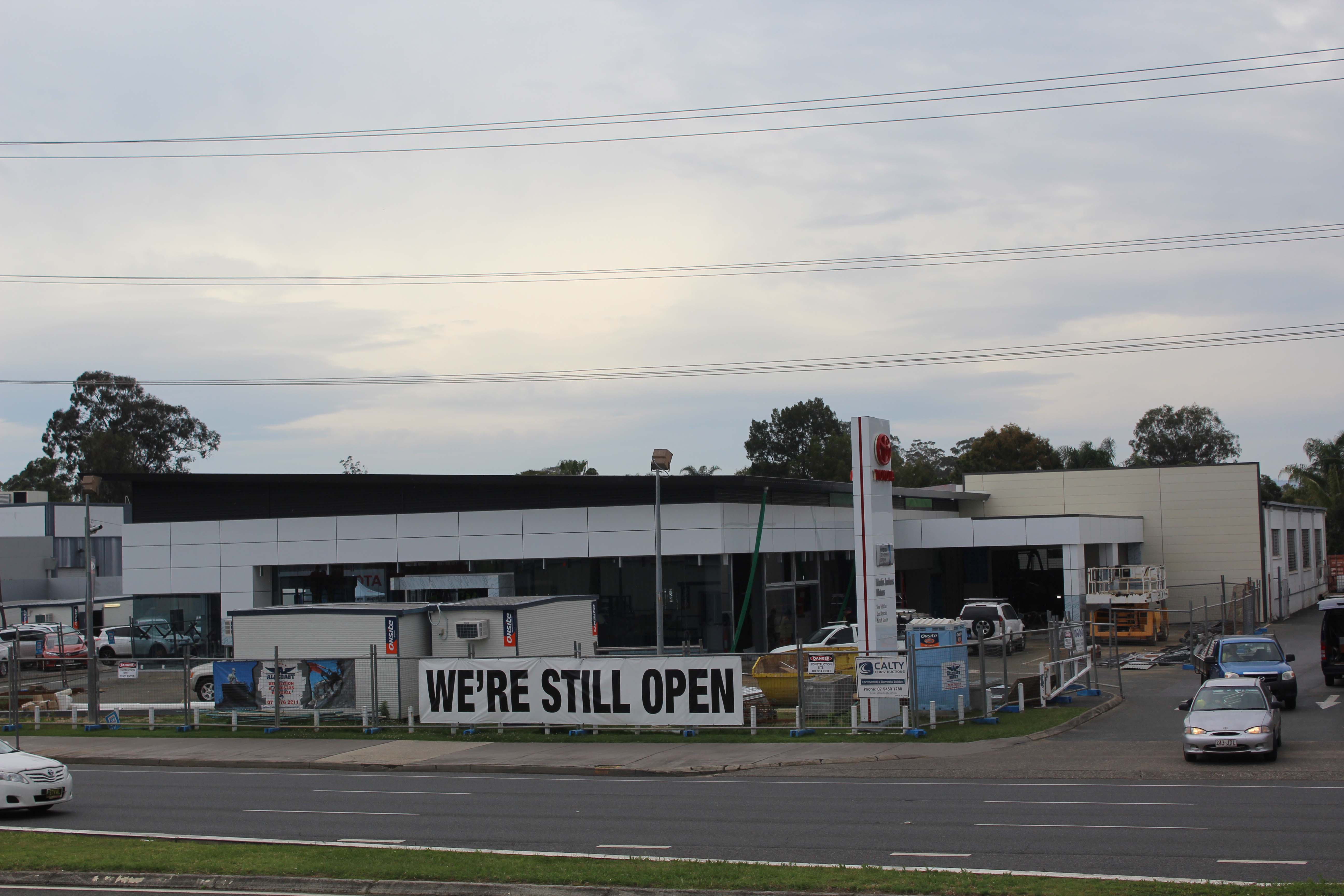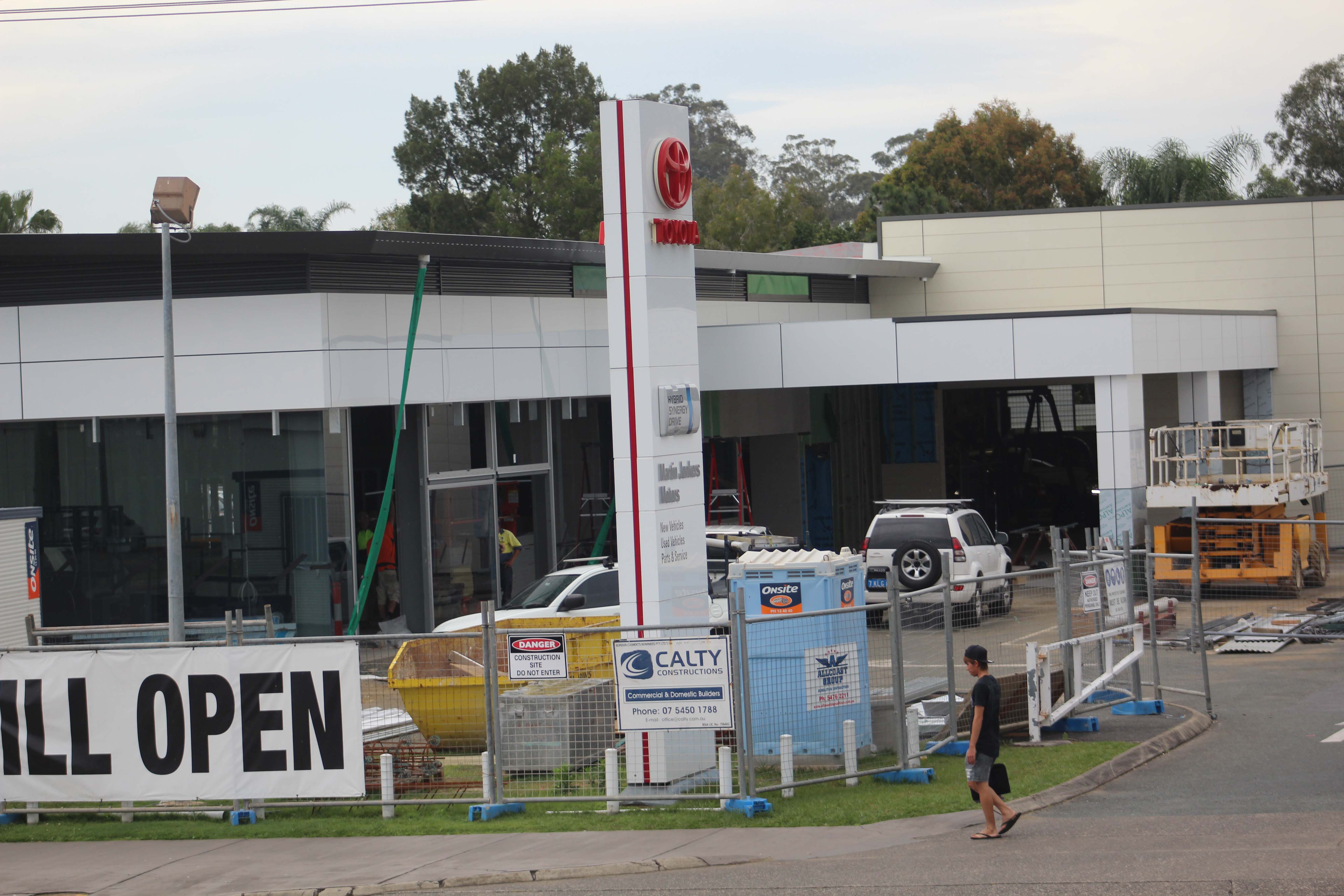 Above snap shot in September as the project starts to take shape
To give you some idea why this is a game changer, there will be two trained service technicians working on vehicles all working from the front of the vehicle to the back.
Martin Jonkers says customers will be happy to know that improvements to the time of service will be speedier and to illustrate, under the system that has existed for some time a service can take two, three or four hours, however when the renovations are complete this same procedure could take as little as an hour give or take whats required as part of that service.
At the same time clients and guests will be in air conditioned comfort getting on with what they have to do.
This will change the way business is done locally in this industry with the Martin Jonkers group innovating and meeting the needs of the community.
Martin Jonkers was keen to illustrate The facilities for staff will also be enhanced of an environment that will lead to "happy staff leading to a happier experience for our guests that is pretty important to us"
The Bays will be taken from the current 14 bays after renovation it will have 18 bays but working under new system speeding up the service turnaround with additional staff being empoyed to meet the new challenges and demands
The Martin Jonkers Toyota renovations and upgrade is on schedule and is slated for a grand opening before Christmas 2016.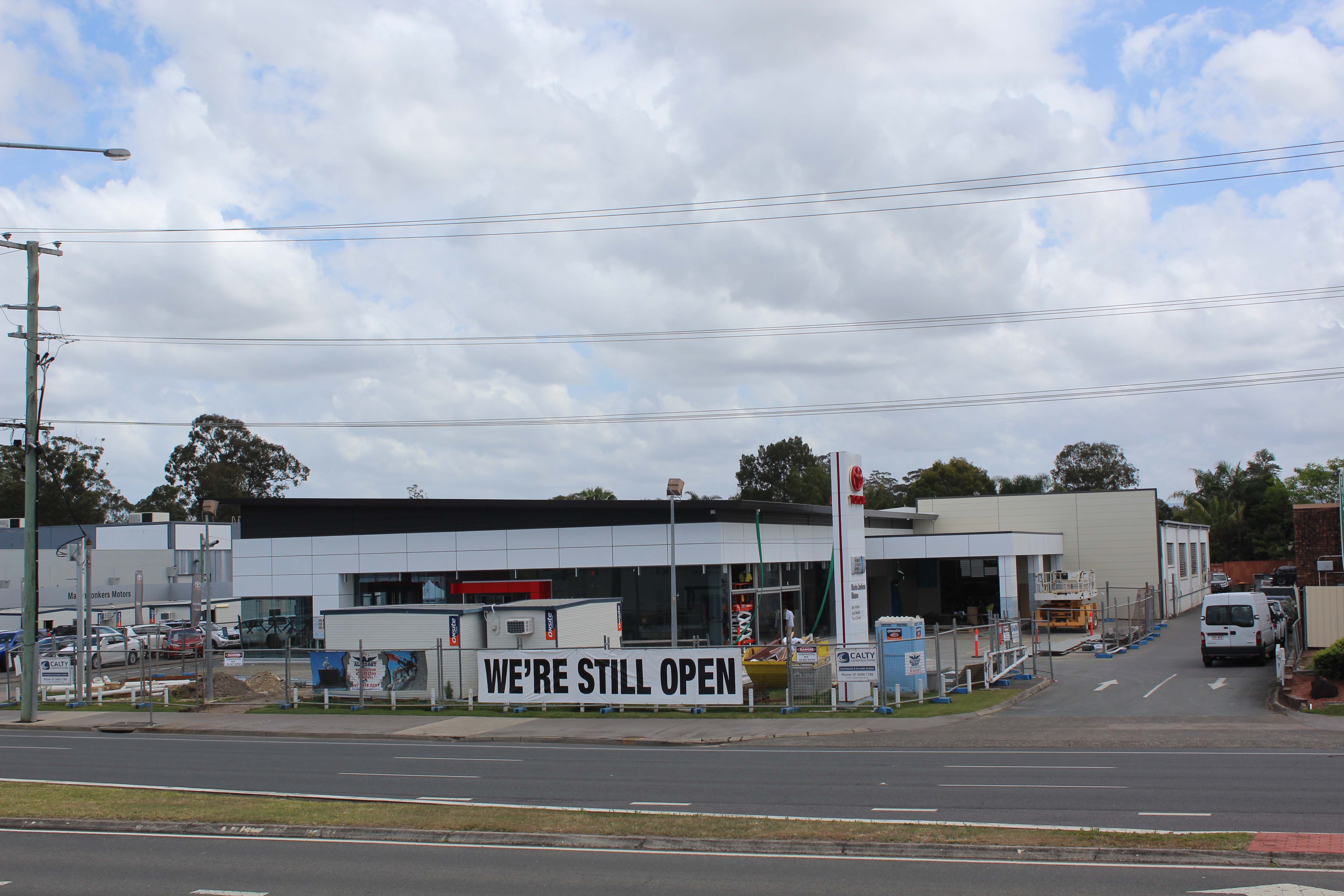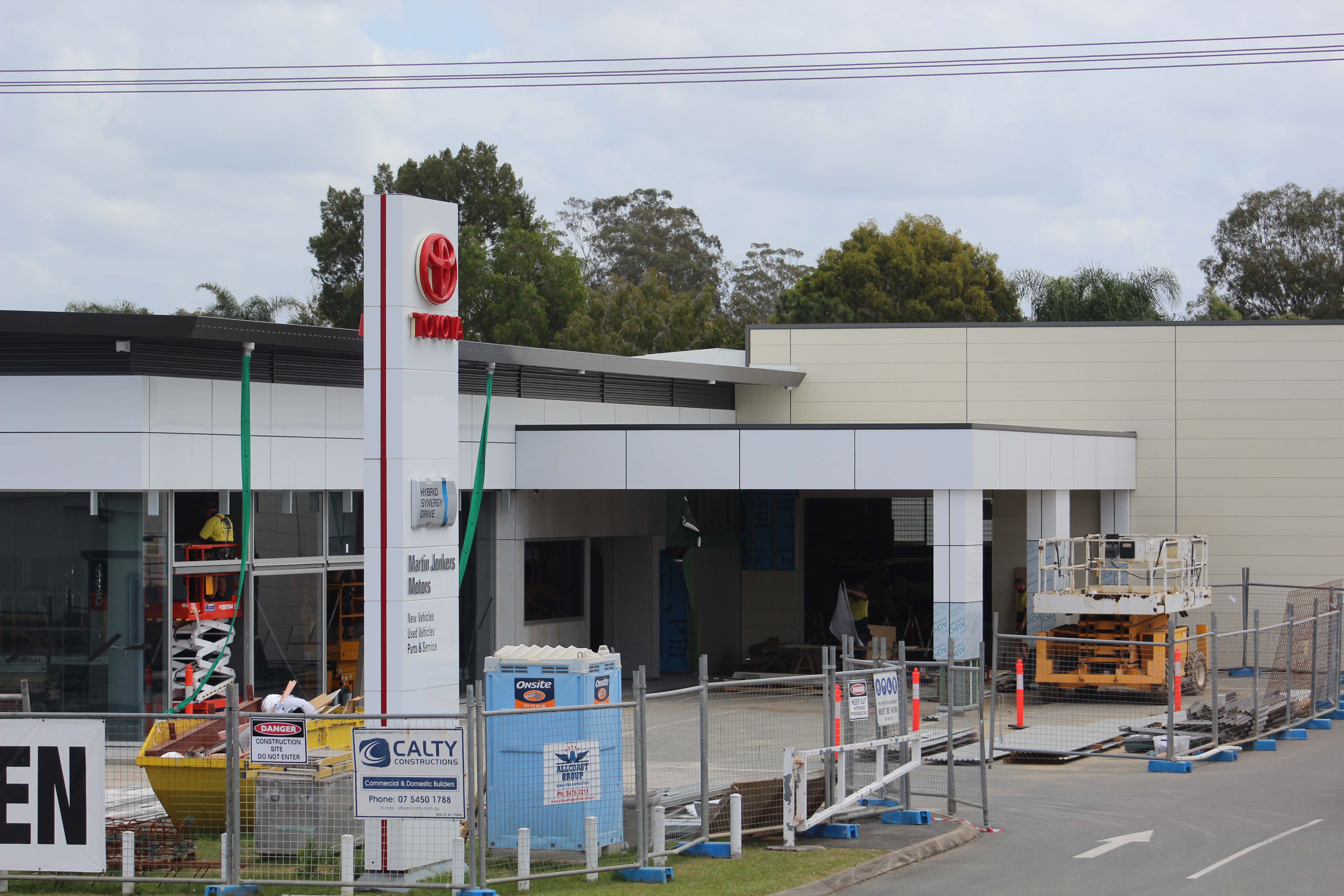 A View in October as the site begins to look more finished