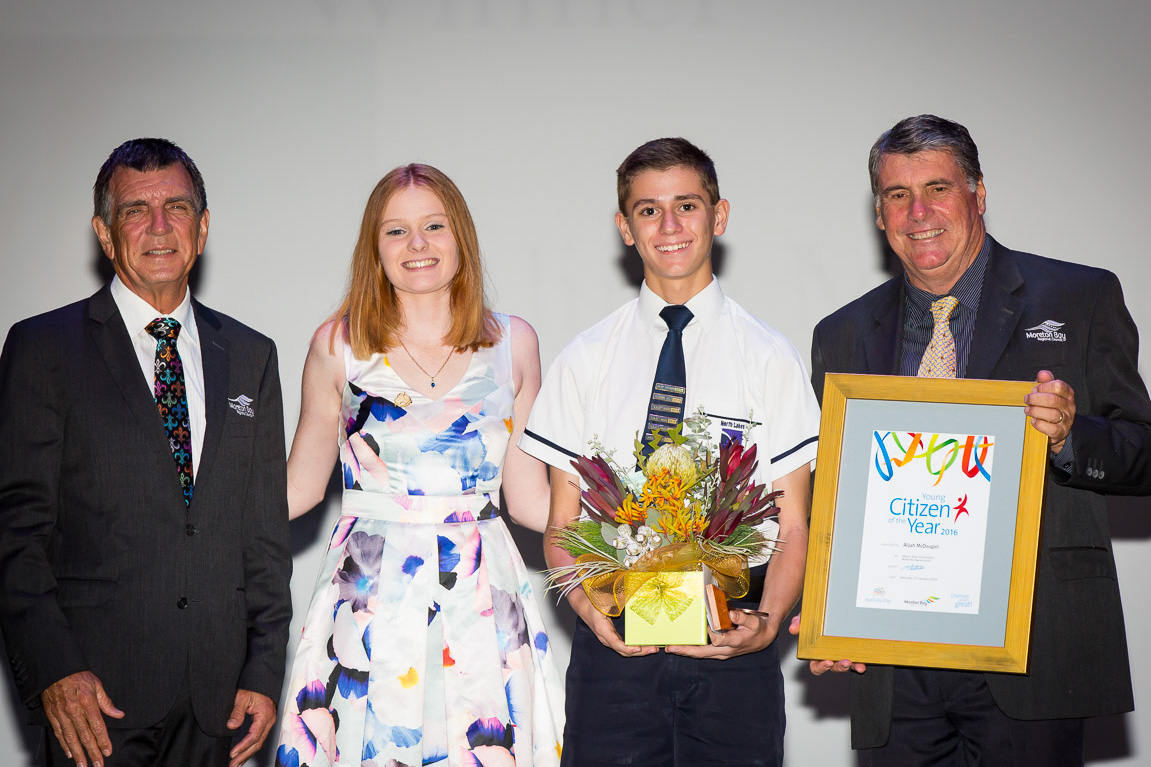 A Week to go for 2017 MBRC Australia Day Awards nominations
There's just a week left to get your nominations in for Moreton Bay Regional Council's 2017 Australia Day Awards and to recognise the hard work and achievements of the region's unsung heroes.
Moreton Bay Regional Council Mayor Allan Sutherland said the Awards were Council's way of shining a light on residents going above and beyond to contribute to their community, or make their region proud through their sporting, environmental and cultural pursuits.
"Everywhere you look in the Moreton Bay Region, there are people going to extraordinary lengths to promote the wellbeing of our community and demonstrate that we're capable of excellence in every field," Mayor Sutherland said.
"Past recipients include founder of the non-for-profit organisation GIVIT, Juliette Wright, indigenous artist Lloyd Hornsby, and Paralympic swimmer Lakeisha Patterson who recently made our entire region proud when she took out gold at the 2016 Rio Paralympic Games.
"We all know the Moreton Bay Region is a great place to live, and these awards are about recognising residents who are making a difference or achieving great things.
"Council's Australia Day Awards rely on the community getting behind one another, so whether it's a family member, friend or simply someone you've noticed in the community who you think deserves recognition, I encourage you to get in the true-blue Aussie spirit and nominate them for an award."
"There are seven categories as part of the awards, including:
Citizen of the year
Young citizen of the year
Sports award
Youth sports award
Volunteer of the year
Environment award; and
Arts and culture award.
"All the information is conveniently available on council's website, including criteria for the seven categories and nomination forms."
Nominations close 5pm, October 21, 2016.
To nominate or for more details about Moreton Bay Regional Council's Australia Day Awards visit www.moretonbay.qld.gov.au/ausawards/