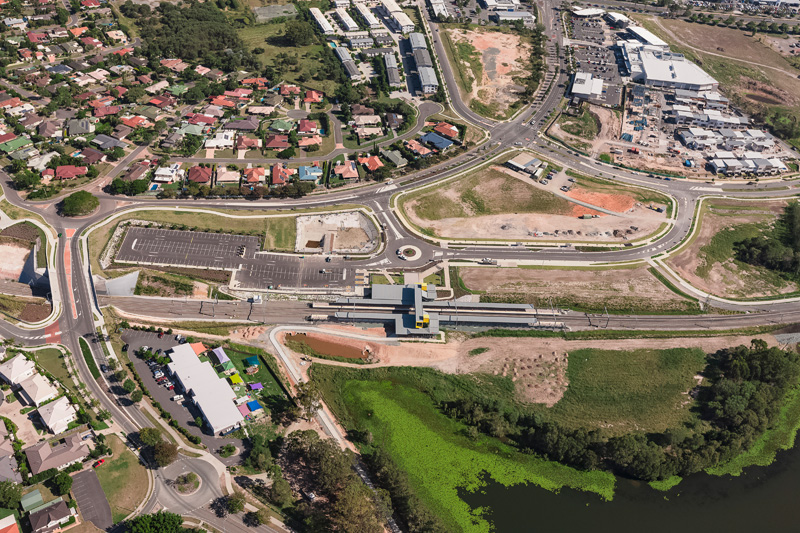 Translink confirms ballot for first to sit on the new Redcliffe Rail Line on opening
Translink has conformed a special rail service will operate one day before the official opening on October 4.
The new Redcliffe Rail Line which will open October 4 heralding a new era in public transport for the region ever since  it was first proposed way back in 1895.
The then Queensland Government's Minister for Railways, Mr Hon Robert Philp, had considered three proposals, one preferred route via North Pine or today's Petrie.
It is understood that Translink will allocate 230 seats reserved for VIPs and people aged 100 years or more.
The scramble to be among the first to have the chance to enter a ballot for 230 seats on the first train to hit the tracks a day prior to the official opening during a special promotion run on the new line.
Translink also confirmed there will a website http://www.tmr.qld.gov.au/moretonbayrail  for this new rail line describing its history timeline and whats new.
Registrations for the community open day will open at 9am on Monday 12 September 2016. A free train shuttle service between Kippa-Ring and Petrie will be operating from 10am until 3pm.  
A summary of the line:
14km of double track rail from Lawnton to Kippa-Ring
grade separated rail connection to the Caboolture line
22 bridge structures to provide grade separation of road and rail, including over the Bruce Highway
6 new rail stations including bus interchanges and bike storage
2,850 carparks
stabling (including train crew facilities) for 10 6-car trains in the vicinity of Kippa-Ring Station
3m wide concrete shared path for cyclists and pedestrians along the entire length of the corridor.
Leading up to that day Tracks will be closed between Zillmere and Caboolture stations from 9pm Friday 16 September until 2am on Friday 23 September.