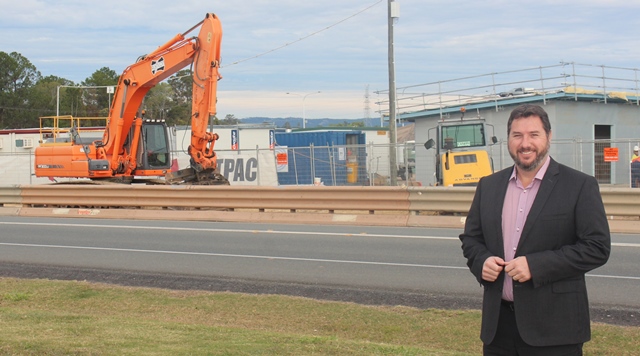 Pumicestone State School ready to go for 2017
Member for Glasshouse, Andrew Powell is delighted to announce that the long-awaited name for the newest school in the electorate is 'Pumicestone State School'.
"Pumicestone State School will open its doors at the start of 2017 catering for Prep through to Year 6 and already has more than 100 students registered with plenty more enrolments rolling in daily.
"It's been an exciting time – from when I was able to make the announcement that we would be getting this much anticipated new school, to watching construction through to completion and then welcoming Robyn Conlin as Pumicestone State School's founding Principal.
"Robyn has been an educator for 25 years and has been working hard behind the scenes in the lead-up to the school's opening, organising public meetings and spreading the word through the community that the school will be open for classes in January 2017 in time for the first day of school."
Mr Powell said approval and funding for Pumicestone State School was initially allocated by the LNP Government and will provide everything the students need to begin their education.
"Pumicestone State School will have all the latest facilities and will also make available to parents a Resource Scheme to help with the costs associated with sending kids to school," he said.
Robyn Conlin said that as a result of the community consultation, the school colours of navy with lime and purple have been chosen for the formal uniform.
"Pumicestone State School's motto, "Shaping Our Tomorrows" describes the aspirations of the community and puts the focus on preparing students for the place they will have in the community as they grow and contribute to the school and the community as a whole.
"We anticipate that the school will initially cater for some 450 students with stage one opening next year and stage two a couple of years later and I encourage all parents who wish to secure a spot for their child or children to contact me on 0472 844 761 or at https://newprimaryschoolincaboolture.eq.edu.au," Ms Conlin said.
Mr Powell said he was delighted to welcome Robyn Conlin as Pumicestone State School's founding Principal and believes she and her staff will be a tremendous asset to the school and the broader community.