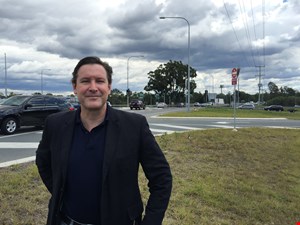 Moreton Bay to have say in advancing innovation funding
Moreton Bay region start-ups and entrepreneurs are being invited to have their say on the Palaszczuk Government's $6 million Regional Innovation Hubs program.
A workshop will be held on 21 September at the North Lakes Golf Club, for locals to have a say in the development of a new program for regional innovation.
Member for Murrumba, Chris Whiting MP is encouraging locals to join in the regional innovation co-design process which is underway until 26 September 2016. 
"Innovation is not something that only happens in cities and by people in lab coats in research institutions and universities," Mr Whiting said.
"Innovation happens in the regions every day, from small businesses offering new services, to doctors using technology to reduce patient waiting times.
"The Regional Innovation Hubs program will support regional innovation by connecting local efforts, leveraging key regional strengths and lifting the capability of innovative local firms. This is about innovation by start-ups as well as existing firms and industries.
"Each region has its own unique challenges and opportunities and that's why it is important there is input from Moreton Bay – to make sure that we get what we need to succeed."
Innovation Minister Leeanne Enoch said regional Queenslanders could also have their say through an online discussion paper.
"This is regional Queensland's program and we want to ensure their voice is heard," Ms Enoch said.
"Our investment is designed to draw on regional Queensland's huge potential by supporting our regional start-ups and entrepreneurs with funding activities that meet their needs.
"We want to build regional innovation activity that will continue well beyond this funding commitment."
"That's why on top of this $6 million program to develop a number of regional hubs across Queensland, the Palaszczuk Government has also allocated $1.5 million to ensure all the hubs are networked."
The Regional Innovation Hubs discussion paper and information about consultation in your region can be found at: http://advance.qld.gov.au/entrepreneurs-startups/regional-innovation-hubs.aspx 
Consultation closes at 5pm on Monday 26th September with funding decisions to be announced by the end of 2016.