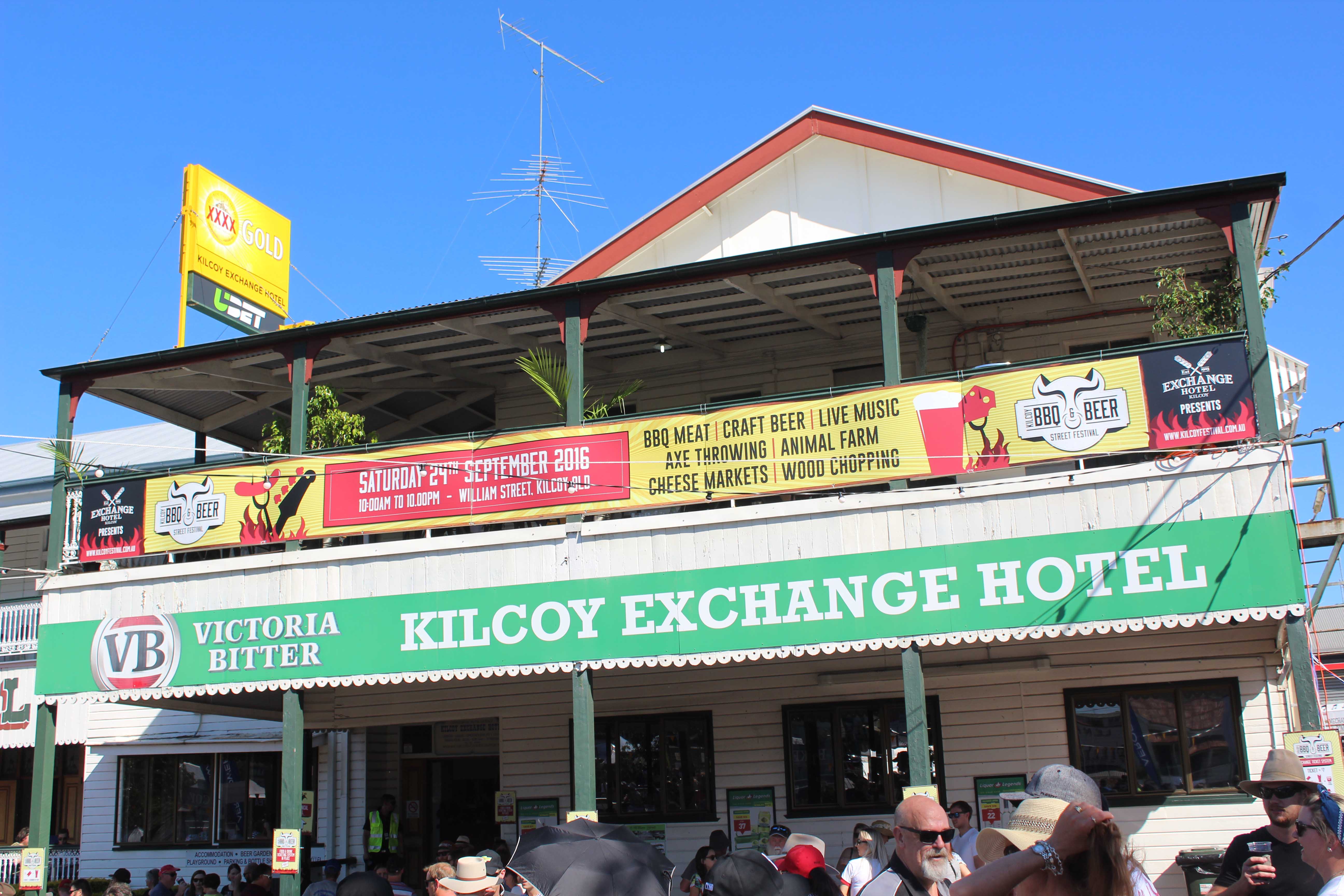 Kilcoy BBQ and Beer Festival goes ahead next year following the success this year
The inaugural Kilcoy BBQ and Beer Festival has gone off with a bang with great crowds and trouble free atmosphere today in the historic town of Kilcoy.
The event spearheaded by the Kilcoy Exchange Hotel and assisted by more then 40 locals from various backgrounds worked hard for a year to develop the concept to reality today Saturday September 24.
The marketing Manager for the Kilcoy Exchange Hotel  Mr Ra said the event "is so successful with over 6,000 people on target to visit the venue and there is no question we will be putting this event on again next year"
Mr Ra confirmed the last weekend in September 2017 the Kilcoy BBQ & Beer festival will be the start of a 20 year plan for the Kilcoy and regional community as a ongoing concern.
This event is set to be the biggest culinary experience the Somerset region has ever experienced.
The 'Kilcoy BBQ and Beer Festival' located in the picturesque town of Kilcoy is certain to bring your taste buds to life. Serving up non-stop entertainment that is sure to please all ages with performances featuring from a variety of local and national musical talent.
The main festival arena will be a highlight with chainsaw carving, lumberjack performances and whip cracking showcases, while other activities such as the kids bouncy castle, mechanical bull, piglet races and animal farm will be sure to please.
All of this while tasting some of the regions prime cooked BBQ delights, finally washed down with an array of craft beers, wines and ciders!
Returning in September 2017 and follow the event on Facebook