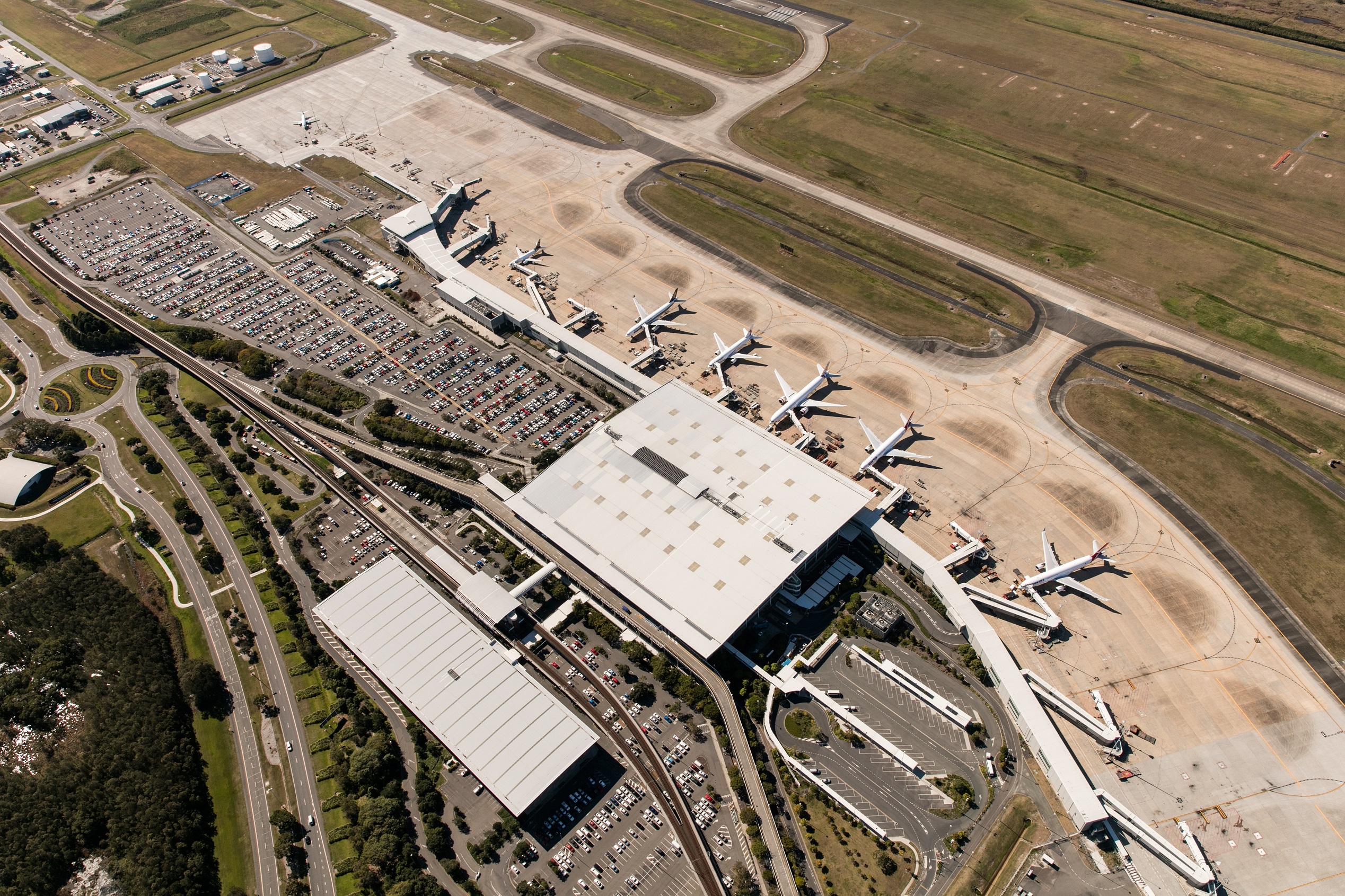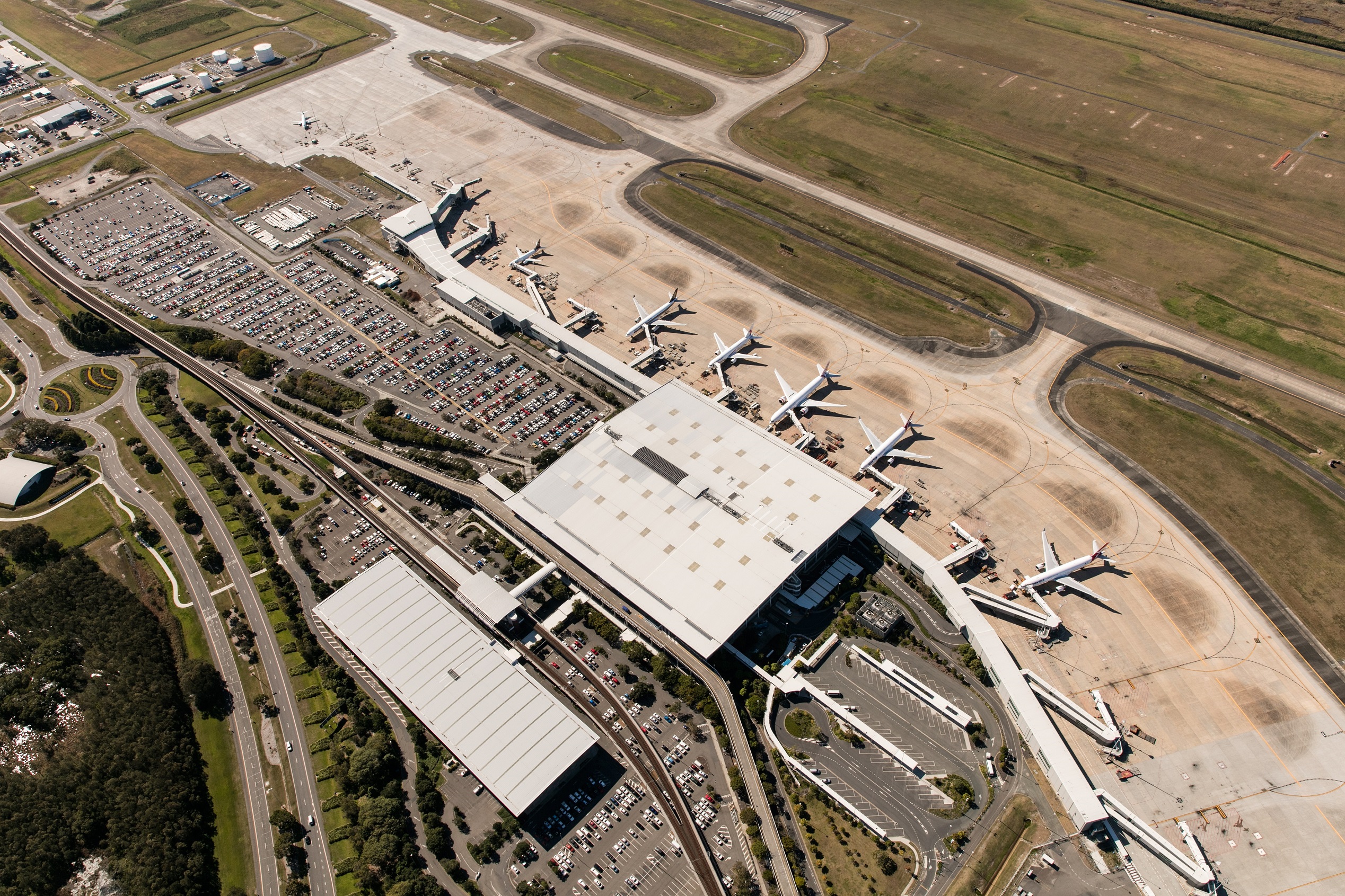 Happy Birthday Brisbane International Terminal comes of age & turns 21
In celebration of the official opening of Brisbane Airport's (BNE) International Terminal in 1995, 21 years ago today, here's 21 Fast Facts:
Construction for Brisbane's new $240 million International Terminal commenced in January 1993 and was expected to take two years.
The terminal was officially opened on 5 September 1995, by then Prime Minister Paul Keating, four months ahead of schedule and several million dollars below budget.
Civil and Civic was the Project Manager for the design and construction for the client Federal Airports Corporation, the owner, developer and operator at the time.
Bligh Voller was the architectural consultant for the project with Lend Lease Design Group providing architectural overview and review.
Approximately 42,000 square metres of profiled steel decking was used in the terminal and associated works.
The terminal was surrounded by 140,000 square metres of apron to facilitate 11 aircraft, including eight aerobridges, and had parking for 2000 cars and 70 buses, as well as 55 hectares of landscaping.
A key aspect of the terminal design was to provide a facility that could be easily expanded for projected passenger growth.
27 retail outlets were open for business at the new International Terminal during the first year. Today there is around 50 stores onsite.
In the first year of operation, 1.9 million passengers travelled through Brisbane's new International Terminal.
In FY16, more than 5.2 million travellers arrived or departed through BNE International.
In 1995, total aircraft movements at BNE were 121,135. In 2015, BNE recorded 194,441 total aircraft movements.
In July 2006, construction of a new $35 million multi-level car park at the International Terminal commenced. The car park opened in August 2007 offering 1740 undercover and 620 outdoor car spaces.
In December 2008, after nearly two years of construction and an investment of more than $340 million, a 33,000 square metre expansion of the International Terminal was officially unveiled to cater for passenger growth, an additional 25 retailers and the advent of super wide-bodied aircraft.
BNE International currently accommodates 23 international airlines flying to/from 28 international destinations.
BNE International houses nearly 60 individual pieces of artwork including the 750 metre long ceiling to floor installation of artwork by Aboriginal artist the late Sally Gabori which greets more than 2.6 million arriving international passengers to BNE every year.
The most expensive watch you can buy from the JR/Watch Co. store at BNE International is a Jaëger-LeCoultre Master Ultra-thin Tourbillon for a cool $85,446.
The busiest day on record at the International Terminal was on 2 January 2016 with 19,348 arrivals and departures.
In December 2015, BNE International's baggage system processed approximately 550,000 pieces of luggage.
International airlines flying to BNE in 1995 that still fly to BNE today include Aircalin, Nauru Airlines, Korean Airlines, Singapore Airlines, Solomon Airlines, Air New Zealand, Air Vanuatu, EVA Airways, Qantas, THAI Airways, Fiji Airways (Air Pacific), Air Niugini, Cathay Pacific and Thai Airways.
In FY16, 61 ML of recycled water was used at the International Terminal for irrigation and cooling towers, which is approx. 30 per cent of all of the recycled water used at BNE.
In FY16, approx. 14.6 GWh of energy was used the International Terminal and car park, meaning every international passenger 'used' approx. 2.8 kWh by passing through the terminal, the equivalent of leaving a light bulb at home on for a week.
In recognition of this occasion, Brisbane Airport Corporation will be releasing a collection of commemorative post cards featuring historical images of the terminal that will be gifted to international passengers over the coming months.
Below a view 21 years ago