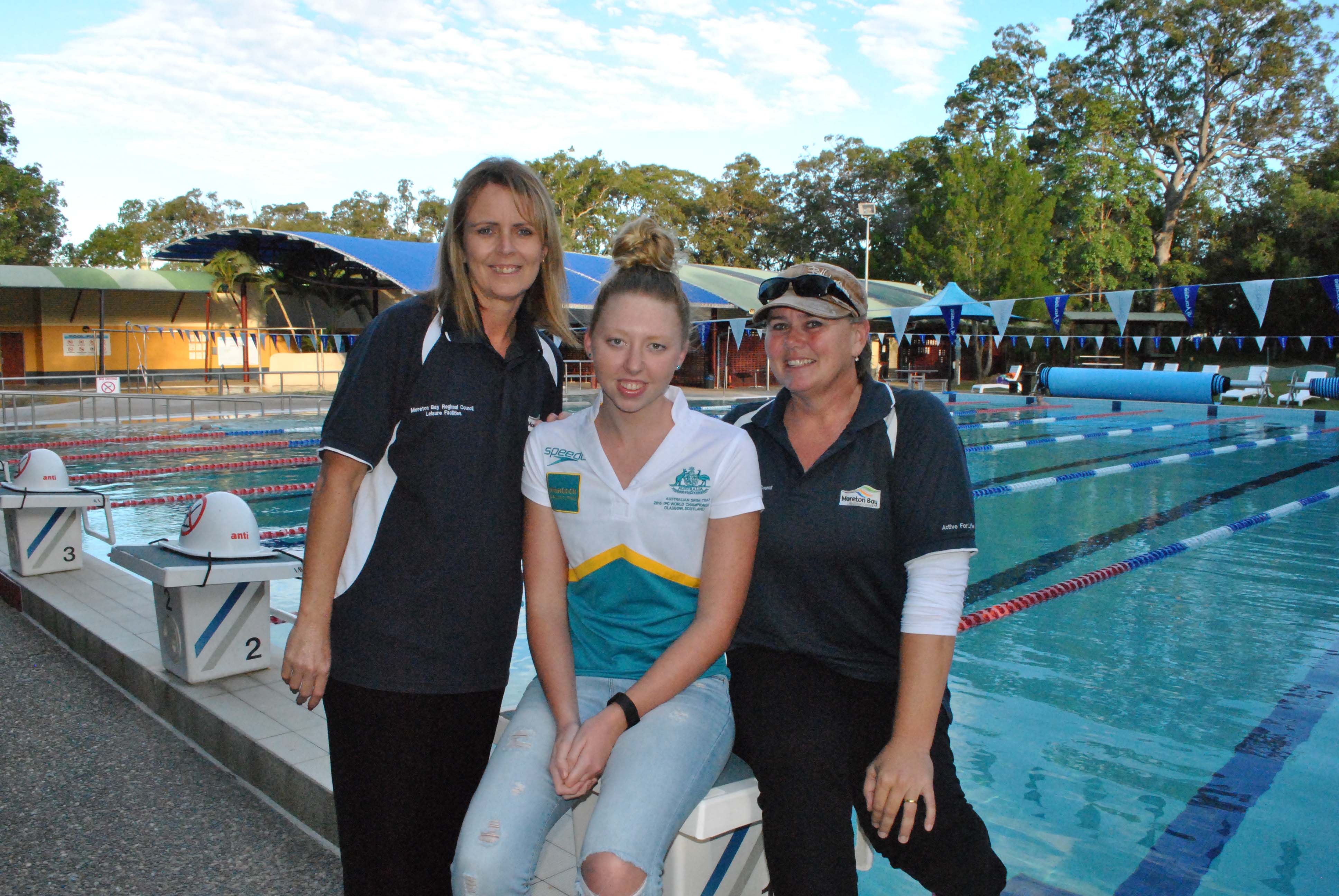 Gold! Gold! Gold! For Moreton Bay's Lakeisha Patterson
Moreton Bay Regional Council congratulates Caboolture resident Lakeisha Patterson for her outstanding Gold Medal winning swim this morning at the 2016 Paralympic Games.
The St Colomban's College student who trains at the Lawnton Pool broke the World Record to secure the Gold Medal in the S8 400m swimming final, in a time of 4:40.33. It was Australia's first gold medal of this year's Paralympic Games.
Mayor Allan Sutherland praised the 17 year-old swimmer, who won the Young Sportsperson of the Year award in Moreton Bay Regional Council's Australia Day Awards in 2015.
"Lakeisha's achievement is absolutely outstanding and I want her to know that our whole region is proud of her," Mayor Sutherland said.
"This girl is the epitome of guts, having pushed through enormous challenges from a very young age to beat adversity and earn this tremendous achievement. What a fantastic role model she is for the young people of this region."
"Her nickname may be lucky, but I don't think luck has anything to do with the achievements of this remarkable, gutsy and hard-working athlete."
Lakeisha, who has cerebral palsy, early onset Parkinson's disease and epilepsy, took up swimming at the age of five at the Bribie Island Aquatic Centre as therapy for her cerebral palsy, and continued through the pool's junior squad programs. Her first swim teacher and junior squad coaches still work at the Bribie Island Aquatic Centre.
If you know an outstanding local athlete and want to nominated them for a Moreton Bay Regional Council Australia Day Award, go to www.moretonbay.qld.gov.au/ausawards/
All of Moreton Bay Regional Council's pools and aquatic centres will be open throughout the summer season, which begins in mid-September.
Moreton Bay Regional Council was proud to support Lakeisha Patterson with a $1000 Individual Achievement Grant from its Community Grants Program to help her on her way to Rio.  For more information about council's grants and funding programs, go to https://www.moretonbay.qld.gov.au/grants/