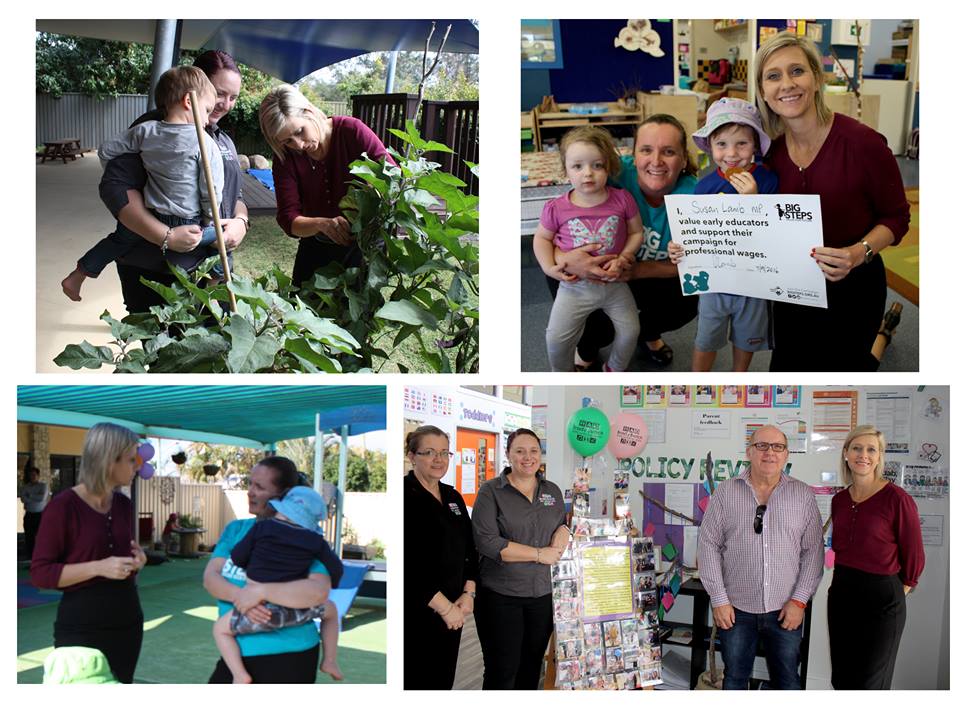 Federal Member for Longman Susan Lamb calls on community to celebrate early educators
Federal Labor Member for Longman, Susan Lamb MP, has visited a number of early learning centres to celebrate Early Childhood Educators Day and Equal Pay Day in Australia.
Ms Lamb, a former United Voice Big Steps National Lead, said today was about promoting the benefits of access to affordable, quality early education and care.
"Early Childhood Educators are some of the lowest paid professionals in Australia and 95% of its workforce are women," Ms Lamb said.
"They create high quality learning programs that boost vital development in children and research shows that children who attend an early learning program led by qualified early childhood educators are up to 40% ahead of their peers.
"Access to early years learning is vital for Australia's future; as a nation, it affects our country's prosperity and investing in the development of our children will benefit the whole country."
As part of the celebrations, the United Voice Big Steps Campaign will run a Thunderclap social media activity at 3pm which has so far reached  1, 099 843 people.
The celebrations will culminate with an Early Childhood Educators Day and Equal Pay Day afternoon tea with educators, parents and management. This was held at Goodstart Early Learning Caboolture (77-79 Smiths Rd, Caboolture) .