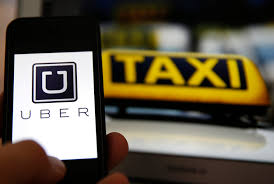 Uber to be legalised in Queensland from September 5, $100m assistance package offered to taxi industry
Ride-booking service Uber will be legalised in Queensland from September 5, with a $100 million assistance package to be offered to the taxi industry.
Premier Annastacia Palaszczuk said it was time the Government created a level playing field for limousines, Uber and taxis.
However, there will not be a new tax on passengers, as was introduced in New South Wales, Ms Palaszczuk added.
$100m incentives for taxis industry:
$20,000 one off payment for taxi licence holders, capped at two licences
$26.7m hardship fund
$4.3m waived fees
$5.6m incentivise wheelchair accessible taxis
$3.75m for business advisory
To help the taxi industry, 80 pieces of red tape will be cut; that is on top of the $100 million assistance package, which includes a $20,000 one-off payment for taxi service licence holders.
"This is because the taxi industry is different from many other industries that have faced disruption, because it has been heavily regulated by Government for generations," Ms Palaszczuk said on her Facebook page.
"We are embracing innovative new technologies and business models right across our economy and up and down our state, and the personalised transport sector is no different."
As part of the changes, taxis will have exclusive access to hail and rank markets, the maximum age limit for taxis will be removed, and annual renewal fees will be waived for 12 months.
Within the assistance package, $60 million will go towards a one-off payment of $20,000 per taxi licence, capped at two licences, and $10,000 per limousine licence.
Transport Minister Stirling Hinchliffe said the reforms would deliver an estimated $474 million benefit to the state.
"[It] will open up the market and create opportunities for new and existing participants to respond to market changes, which will ultimately drive competition," he said.
Source: ABC News