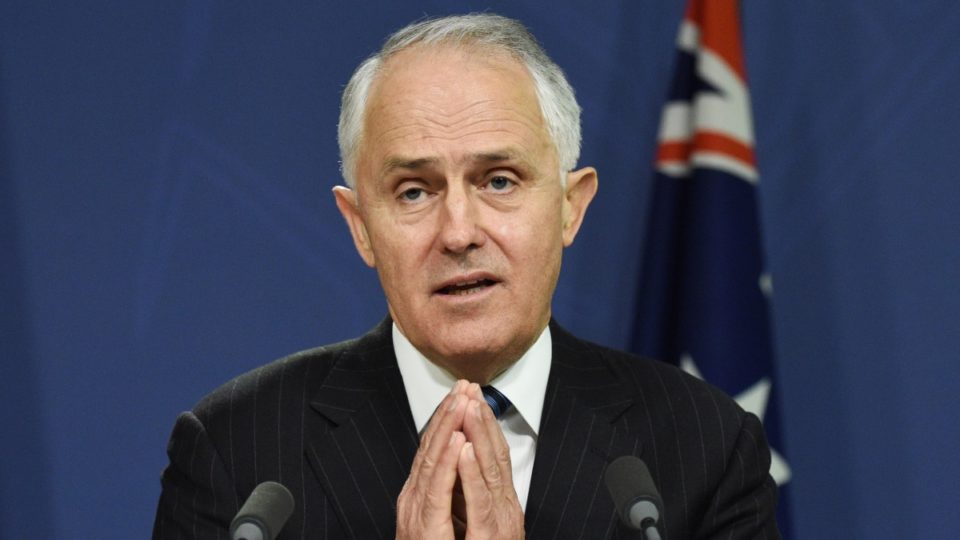 Three things Malcolm Turnbull can learn from the Census fiasco
When historians and political analysts look back on the Turnbull years, it's unlikely they'll mark the Census fail as a turning point for the Prime Minister.
So despite a loud minority (on Twitter in particular) proclaiming #CensusFail as the final nail in the Turnbull Government's coffin, it's more likely that reports of the PM's death are exaggerated.
That's not to say Mr Turnbull and his Government haven't been flirting with matters of a terminal nature. They have.
And if Malcolm Turnbull is going to survive those mortal risks, there are three lessons he should take from the Census debacle.
1. Honesty is the best policy
It is mostly true that when a politician's mouth is moving they are telling a lie.
It's the nature of the game, enabled by the truism that if you repeat a lie often enough it will become fact.
But when it comes to crisis management, the truth will always out; so it is better to be honest from the start.
Any communication specialist knows the drill, but politicians tend to surround themselves with former journalists whose default position is to say nothing, then deny, and finally try to spin their way out of a crisis.
If the Prime Minister, and the Australian Bureau of Statistics (ABS), had followed the time-honoured principles of crisis communication they would have admitted to the problem early, kept Australians up to date with all known information, and committed to taking whatever action necessary to ensure it didn't happen again.
2. Don't hang new ministers out to dry
Another basic tenet of crisis management is to make your best media performer the incident's public face.
For #CensusFail, we were treated to conflicting reports from an out-of-depth junior minister, an agency head seemingly in denial, a vengeful prime minister, and pretty much anyone else in the Government who chose to buy in.
There was talk of hacks and attacks, which were then denied, claims of DDOS assaults that may have come from overseas, or not, and farcical media events where spokespeople simply read a media release to assembled journalists and then refused to take questions.
Voters would be forgiven for concluding from this shemozzle that not only was Census night an amateur hour, so was the Government's response.
3. Cheaper isn't always better
Finally, a broader issue that emerged from the Census wreckage for the PM is that some government functions should never be done on the cheap.
Despite most government departments needing accurate statistics to determine how best to deliver services, successive governments have slashed the budget of the Australian Bureau of Statistics, which runs the Census.
Rather than a logical progression into the digital age, the move to an online form for the Census this year has been reported as little more than a cost-cutting exercise.
And it appears the ABS also took the cheapest approach to establishing the IT needed to gather the information safely.
If so, the ABS reaped what it sowed. Other government service providers such as the Tax Office, the Department of Social Services, and Medicare are also struggling with sub-standard IT systems.
They risk experiencing a similar fiasco to that experienced by the ABS if ministers maintain pressure on departmental officials to find the cheapest IT solution.
And voters will be much less forgiving if these essential services are compromised.
We will however mark the Government down if Malcolm Turnbull and his ministers fail to heed the lessons that have emerged from the biggest digital non-event in Australian history.
Source: TND