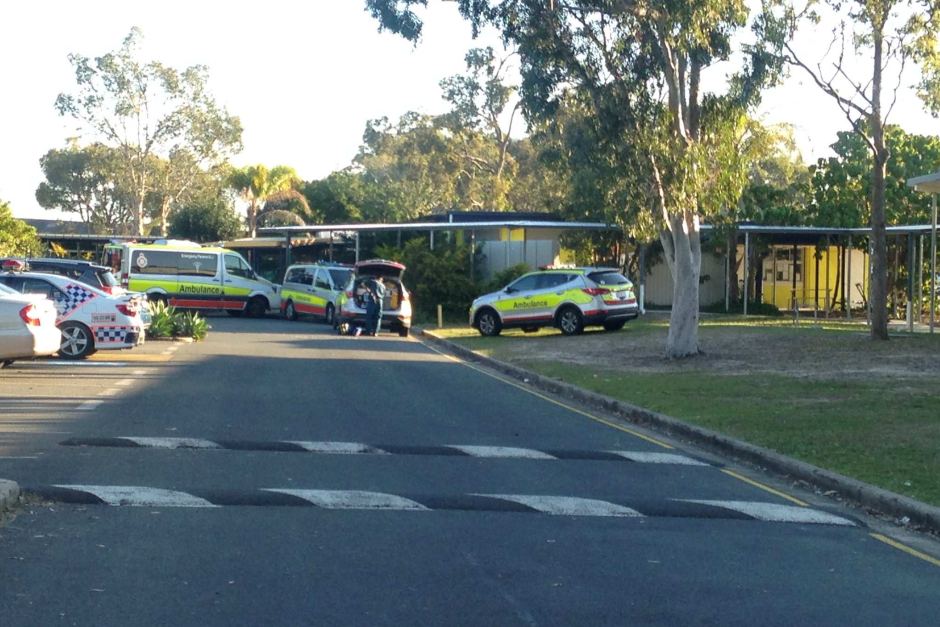 Students ate tainted lollies at Deception Bay North State School
Deception Bay North State School is reportedly in lockdown after up to 25 students became sick eating lollies which were apparently drugged.
Channel Nine reported that Deception Bay North State School was in lockdown after about 25 students were drugged from eating lollies.
A Queensland Ambulance Service spokeswoman said seven crews were on the scene assessing the students who had ingested a substance.
Queensland Ambulance later confirmed the Year 4 students ingested Mystical Fire, a novelty substance available from camping stores that is thrown on fire to create multi-coloured flames which the children may have believed was popping candy.
A parent told The Courier-Mail their 10-year-old child was offered the chemicals, described as looking like "white popping candy", outside of class.
Their child told them the offer came from an older student.
"They said it looked like white popping candy in a sandwich bag," the parent said.
"He said there was no packet or label.
"He didn't know the kid. They were wearing a black hoodie.
"He said he saw a friend have it and they fell down shaking."
A QAS spokesman at the scene said it was later discovered to be Mystical Fire, which can be used to colour the flames of wood-burning blazes.
Two children have been taken in a stable condition to Redcliffe Hospital, and another two have been taken to Prince Charles Hospital in Brisbane for further treatment.
The rest of the children were sent home with their parents.
Deception Bay North State School teaches students from prep to Year 7 level. The students are believed to be from Year 4.
The Queensland Ambulance Service has been called to the school at 2;20 pm following reports of nausea and sore throats, with one student still suffering symptoms
Despite earlier reports, a Department of Education spokesman has said the substance "definitely was not drugs of any kind"
Emergency services were called to the school in the Moreton Bay region after students complained of nausea and 'burning in their throat'.
Police have confirmed they are not investigating and the matter is in the hands of the Education Department.
"The school followed the correct procedure and took immediate action to notify Emergency Services and parents.
Sources: facebook channel 7 and 9 QPS QAS