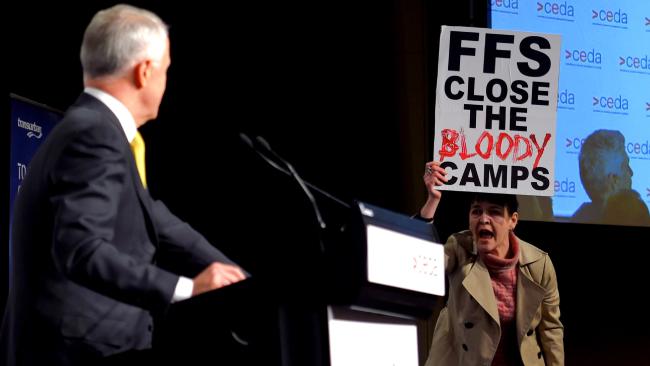 PM's address ambushed by refugee protest
Prime Minister Malcolm Turnbull has been ambushed by protesters while he delivered a speech in Melbourne.
At least three protesters bearing placards reading 'FFS close the bloody camps' interrupted the prime minister at the CEDA conference on Wednesday.
Mr Turnbull was forced to temporarily abandon his speech as the protesters were dragged away by security staff.
 One woman managed to get within five metres of Mr Turnbull as he gave a speech on stage in Melbourne on Wednesday.
'For f's sake, close the camps!' she yelled, as others yelled 'shame on you, close Nauru' at the prime minister as he tried to continue his speech.
Source: AAP