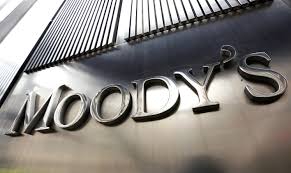 Moody's affirms Australia's AAA credit rating citing economic resilience
Credit ratings agency Moody's has affirmed Australia's AAA credit rating, saying it expects Australia's economic resilience to endure in an uncertain global environment.
Moody's said Australia also had a strong institutional framework and stronger fiscal metrics despite an increase in government debt. The agency said it expected that debt to remain consistent with a AAA rating over the medium term.
"The economy is quickly and effectively adjusting to lower commodity prices that have dampened a significant source of revenue and incentives to invest," it said.
"However, with a flexible labour market, a rapidly adjusting exchange rate and low interest rates, some services sectors, in particular tourism, education and housing construction have grown rapidly."
Moody's expects GDP growth to remain robust at 2.5 per cent from 2017 onwards, after a gain of 2.8 per cent in 2016.
It did warn however, that moderate nominal GDP growth would continue to dampen government revenues.
"While the government faces political hurdles to the implementation of fiscal tightening measures, as it rules with a very thin majority in the House of Representatives and a splintered Senate. The effectiveness of fiscal policy may be undermined somewhat," Moody's said.
That is in line with its comments last month, when it flagged concerns after the close federal election result.
The Federal Government welcomed the decision by Moody's to affirm Australia's AAA rating.
"Our AAA rating helps to keep borrowing costs low for businesses and consumers across the economy, as well as ensuring Australia is in a much stronger position in the event of any external economic shocks," Treasurer Scott Morrison said in a statement.
"[That is] why the Government will continue to seek to implement policies that grow the economy."
Housing and household debt
However, Moody's warned Australia was exposed to shocks including a rise in the level of Australian household debt, fuelled by rising house prices, which it described as "large by international and historical standards".
"In case of a downturn in the housing market or a tightening in external financing conditions, scope for monetary and fiscal policy stimulus would combine with the shown resilience of the economy to mitigate the negative impact on overall economic activity," the agency said.
The agency also flagged the Australian Government and private sector's dependence on external financing is also a source of vulnerability.
Last month, Standard and Poor's lowered Australia's credit rating outlook from stable to negative, flagging record housing debt and the federal election outcome as a contributing factor in its decision.
Source: ABC News