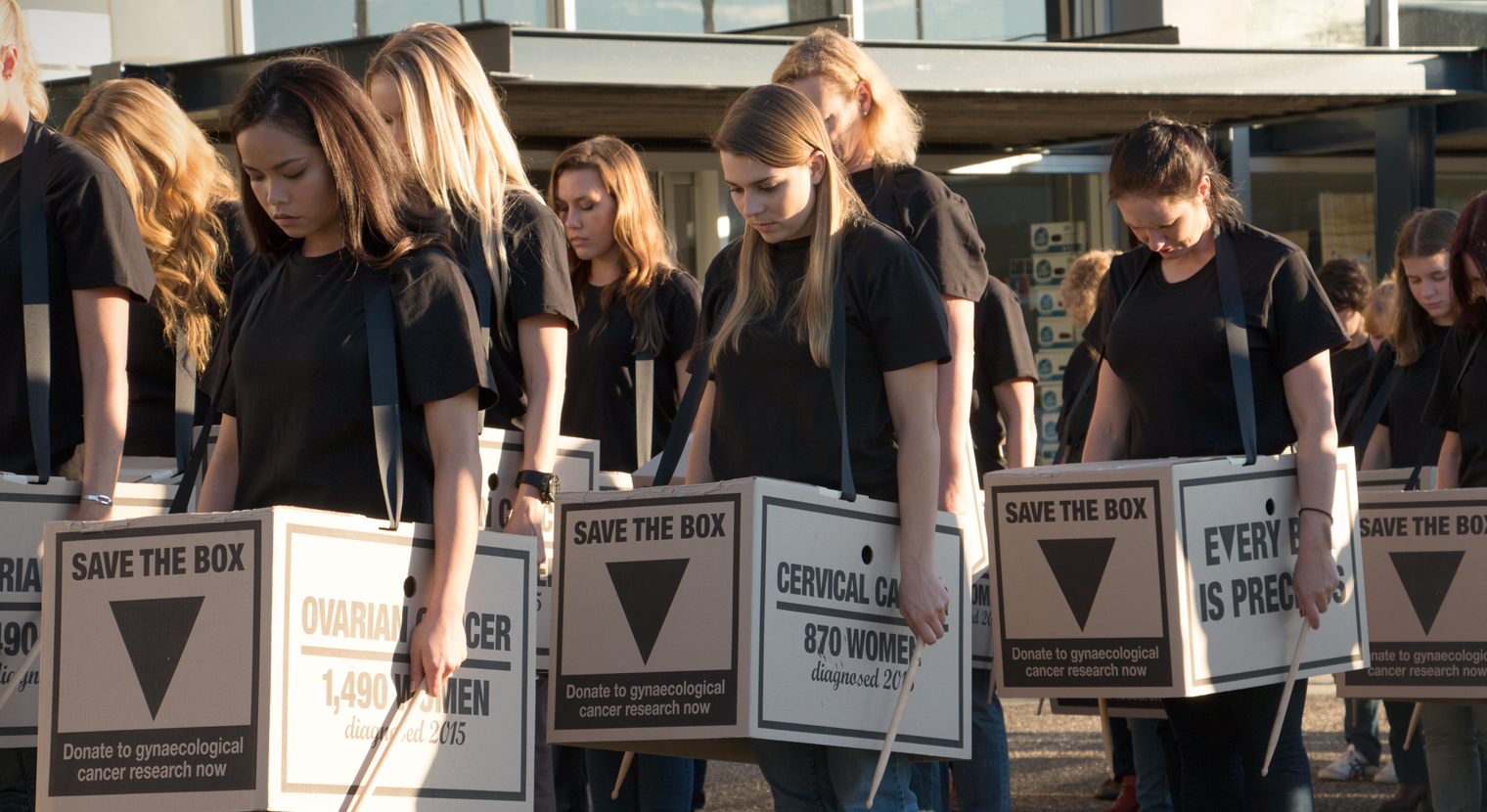 Cancer Council launch's a new awareness campaign for gynaecological cancer
The launch a new awareness campaign for gynaecological cancer with the goal to raise significant funds for gynaecological cancer research conducted by ANZGOG.
The campaign came from a series of Women of the Roundtable (WORTH) events held with women leaders in business, the media and government over the last two years. The women leaders told us a breakthrough awareness campaign was needed putting gynaecological cancers at the forefront of conversation and encouraging everyone to start talking and using the words for all seven gynaecological cancers – vulvar, vaginal, cervical, uterine (often known as endometrial), ovarian and two rarer cancers.
The campaign will run from July 12 to 30 September.

 

It starts today with an ART Installation in Martin Place, Sydney, with 1740 boxes representing the women whose lives were lost to gynaecological cancer in 2015.
We encourage you to register for the Money Box challenge, hold a Lunch Box event or simply donate for gynaecological cancer research at
www.savethebox.org.au
Please watch the video and give us your feedback by filling out this short survey