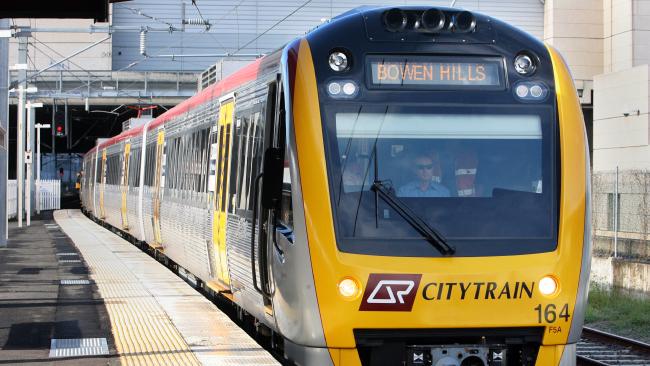 Andrew Powell says SEQ commuters pay price for Labor's Moreton Bay Rail Link bungles
South East Queensland rail commuters will be left high and dry thanks to Labor's bungling of the Moreton Bay Rail Link project after Transport Minister Stirling Hinchliffe today announced a six day closure of one of the state's busiest rail lines.
Shadow Transport Minister Andrew Powell said Labor's decision to announce one of the state's largest ever rail disruptions on a public holiday was a deliberate tactic to avoid answering the hard questions.
"In January this year, the Minister told Redcliffe commuters they would be catching the train to the Ekka, yet here we are, more than halfway through the show and not a peep from the Minister on when we can expect the trains to be running," Mr Powell said.
"Instead, thousands of busy commuters on one of SEQ's most in-demand lines have been told they'll have to find another way to get to work for up to a week in September."
Mr Powell said it was also disappointing Minister Hinchliffe hadn't shed any light on his overdue review into the supposed problems around the project, or given any hints on when the project would finally be delivered.
"Mr Hinchliffe had the opportunity today to come clean to Queenslanders on when his secret review into what went wrong with the project will be finalised, but instead he chose to keep Queenslanders in the dark," he said.
"How can Queenslanders be expected to trust Labor to deliver this project when the Minister himself doesn't have the confidence to commit to a date?
"After 18 months and two different Transport Ministers, Labor still refuses to take responsibility for the debacle that has been the delivery of the Moreton Bay Rail Link.
"When the LNP handed over the project to the Labor Party, it was on track and fully funded, but in that time Jackie Trad and Stirling Hincliffe have dropped the ball and now commuters are left to deal with disruption and chaos come September.
"It's not fair that everyday Queenslanders have been left to pick up the pieces because of Labor's messy handling of one of the state's most important infrastructure projects."