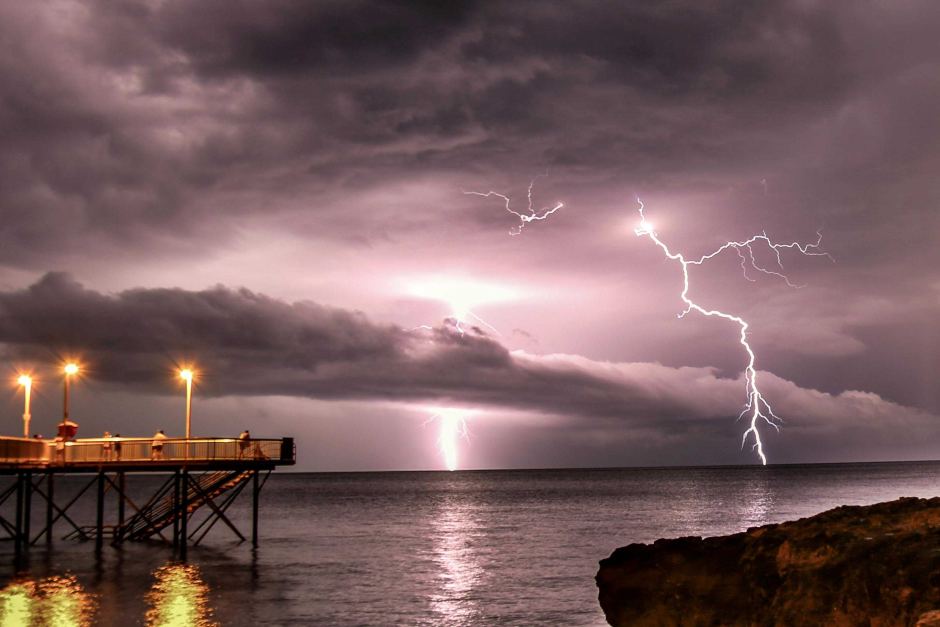 Top End and Queensland Conditions right for earlier, wetter 'build-up' over the next month or so
Top Enders and Queensland could see storm activity earlier and more often this season, with a key indicator for such conditions the strongest in 15 years, the Bureau of Meteorology (BoM) has said.
The notorious "build-up", during which humidity rises and storm clouds gather but deliver only sporadic rain, is colloquially referred to as the "troppo" season - a time where tempers flare and the crime rate spikes as Territorians and Queenslanders  do their best to cope with stifling conditions.
Peter Claassens from the BoM said the Indian Ocean Dipole (IOD), which dictates the build-up season, is the strongest the bureau has seen in 15 years.
The IOD is "defined by the difference in sea surface temperature between two areas (or poles, hence a dipole) - a western pole in the Arabian Sea (western Indian Ocean) and an eastern pole in the eastern Indian Ocean south of Indonesia," the BoM states on its website.
Mr Claassens said the negative IOD that was occurring meant build-up storms could be more frequent - and several weeks early.
"Last wet season we were probably getting one storm a week, or one storm every two weeks ... but, fingers crossed, this wet season it looks more likely in that build-up, we'll getting one storm maybe every three days or so."
Mr Claassens said the conditions could result in storm activity that could begin earlier in October than usual.
But he said it was not yet known how much rain would fall in the wet season.
"We are seeing some indications that it might be a better wet season than normal beyond just that build-up and certainly a better wet season than last year's wet season."
Storm clouds often promise rain during February, without delivering.
(Karl Lijnders)
Source: ABC News