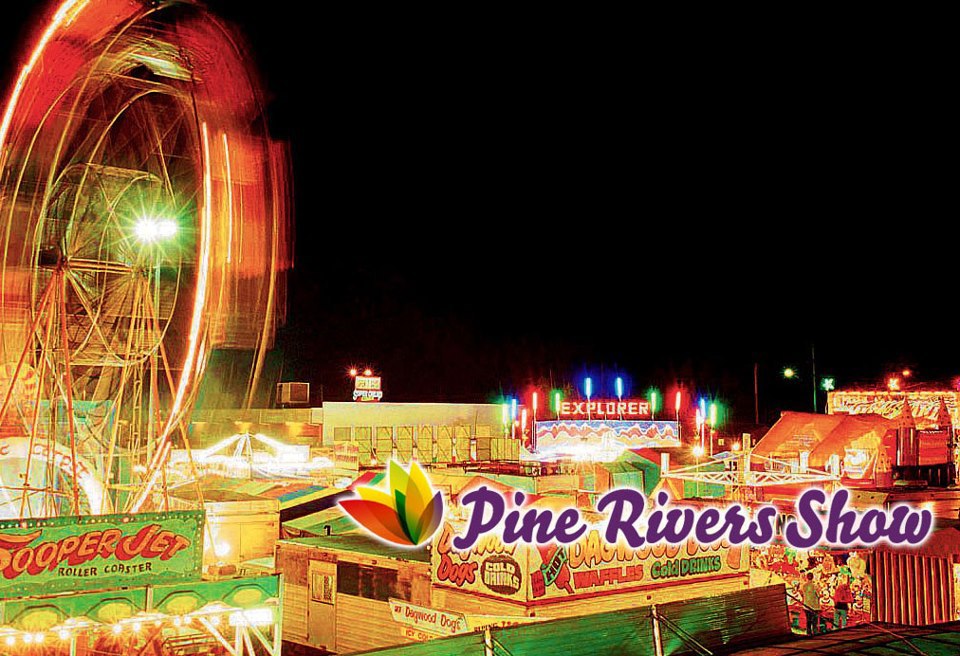 The Pine Rivers Show : This country style show on north Brisbane's doorstep will attract 30,000 punters
Its the worst kept secret of the best time to be had at a country show right on north Brisbane's doorstep.
The woodchopping, chooks, horses, cattle, rodeo, fruit and veg are at their proper home. But rock music, hip-hop dancing, a circus, stunt motorbikes and carnival rides seem just right too.
It is the Pine Rivers Show in Gympie Rd, Lawnton, a short train ride or car drive north of Brisbane - 30,000 people attend this show every year and they love it.
This is the International Year of the Pulses, a fact lost on those who do not know pulses are grain legumes and there's a bumper pulses display in the horticulture pavilion.
It is the 112th Pine Rivers Show this year and, unlike other exhibitions struggling in a world of digital entertainment, it is thriving.
For years now, primary school children and younger have been admitted free tor the three days of the show and that has proven a stroke of marketing magic. So too putting on free circus shows and a rodeo.
Norths Leagues and Services sponsors the Friday 7.45pm and Saturday 9pm fireworks, while Club Pine Rivers sponsors the free showground site train.
Unitywater is providing a free chilled-water filling station. the FM Kaos motorcyclists precede the fireworks on Friday and Saturday jumping over the rodeo. The ute muster is on Sunday.
Animals are essential to any show and the exhibits for judging include horses, beef cattle, dogs, poultry, pigeons, miniature goats, pygmy goats and Nigerian dwarf goats. Very goaty show, this year, and no one has seen pigeons here in living memory.
Outside the judging cauldron are Dreamtime Reptiles, Noah's Racing Pigs, White Ridge Farm animals and Geckoes Wildlife.
 Local performers provide much of the entertainment from the main stage near the food court. Mick the Bush Galah, Stephanie Coates and Nick Kirkpatrick will perform from there.
Musos connected to the Australian Academy of Music go back-to-back from 5pm on Friday with variety performances by academy students followed by from a BUMS Ukulele Band, Freedom Band and Woodford Blues Connection.
On Saturday students start at 4.30pm and are followed by another BUMS Ukulele Band, Be Bann'd showband and rising star Tiff Fraser.
School bands and choirs will perform from the main stage during the day, along with Broadway musical comedy from Brisbane Junior Theatre (Saturday 11.15pm and 2pm)
Variety acts from Hoozat will pepper the Saturday and Sunday programs. Big Top Circus show are free every half-hour on Saturday and Sunday.
The nearest train station to the showground is Lawnton and the 680 Chermside to Redcliffe bus stops a short distance away. Pine Rivers Special School has parking off Lawnton Pocket Rd and this is the main school fundraiser for the year.
The Pine Rivers Show gates open Friday, July 29, 9am-9pm; Saturday, July 30, 9am-9pm; and Sunday July 31, 9am-4pm. The Arts and Crafts presentation of prizes is on Thursday, July 28.
Entry - adults $15, government pensioners, high school students $10. Primary school aged and under are free entry on every day.
Visit http://pineriversshow.org.au/ and phone 3205 2597.
Source: Quest News