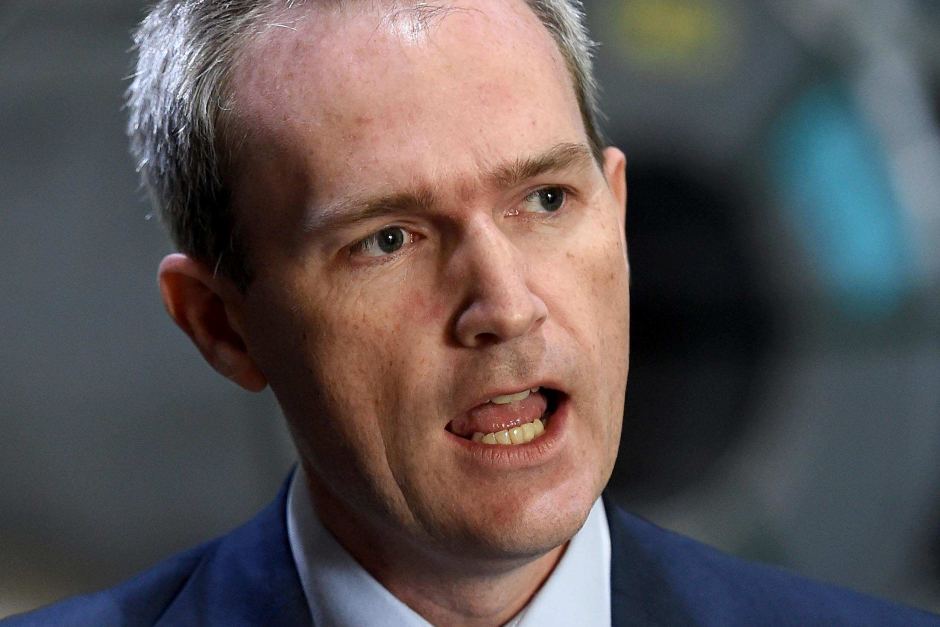 Liberal MP David Coleman calls for fixed four-year terms in Federal Parliament
A Liberal MP has called for fixed four-year terms in Federal Parliament, claiming the move could bring "substantial benefits."
Key points:
Move would make it easier for governments to implement policy, Mr Coleman says
Mr Coleman flags his opposition to double dissolution triggers
Expert says argument for four-year terms is just as strong at a national level
David Coleman, who retained the marginal Sydney seat of Banks, said the move would improve business confidence and make it easier for governments to implement policy.
He also flagged his opposition to double dissolution triggers, which were used by Prime Minister Malcolm Turnbull as a catalyst for the July 2 election.
"What is better for Australia? Is it better to have a fixed system of four years — where everybody knows where they stand, which is being adopted by the vast majority of the states — or is it better to have uncertainty in a shorter period of time?" Mr Coleman said.
"I think it's fairly clear that [a] fixed period of four years is a better outcome for the community, I think there is widespread support for the idea."
In an opinion piece published by Fairfax Media, Mr Coleman suggested it would also remove the "phony war" prior to election campaigns where the media speculated on possible election dates.
"A fixed four year term would both reduce the amount of time spent in election periods, and completely eliminate the uncertain prelude that we see every two-and-a-half years or so."
But Mr Coleman conceded there were two main issues with the proposal: the six-year terms of the Senate would have to change, and there would be a need for a constitutional provision allowing for an earlier poll if "something goes very wrong" during that four-year period.
Also, the change could only be implemented through a referendum.
Federal Parliament 'missing link' in four-year terms: expert
The idea of four-year parliamentary terms was proposed in a referendum in 1988 but was defeated after only 32.9 per cent of voters supported the move.
University of New South Wales Professor George Williams said the idea had since been successfully rolled out in most states and territories.
"The argument for it is just as strong at a national level," Professor Williams said.
"We've had very short terms, we've had a political cycle that's got in the way of the time needed for some of the big structural changes that this country requires, so the arguments at the state level translate with equal force nationally.
"The missing link is the Federal Parliament."
Queensland voted in favour of fixed four-year terms earlier this year, leaving Tasmania as the only state or territory that has not implemented similar reforms.
Fixed should mean fixed: Coleman
Mr Coleman said his preferred option would be for Senate terms to be increased to eight years to reflect the current system, where Senators would serve over the length of two terms in the Lower House.
The proposal could also remove the ability for governments to call a double dissolution election.
"Fixed should mean fixed," he said.
"So long as the government of the day has confidence in the House of Representatives, the term should be fixed for four years."
Mr Coleman said while some discussions had been held with his colleagues about his proposal, he hoped others in the Labor party would be sympathetic to the idea as well.
Source: ABC News