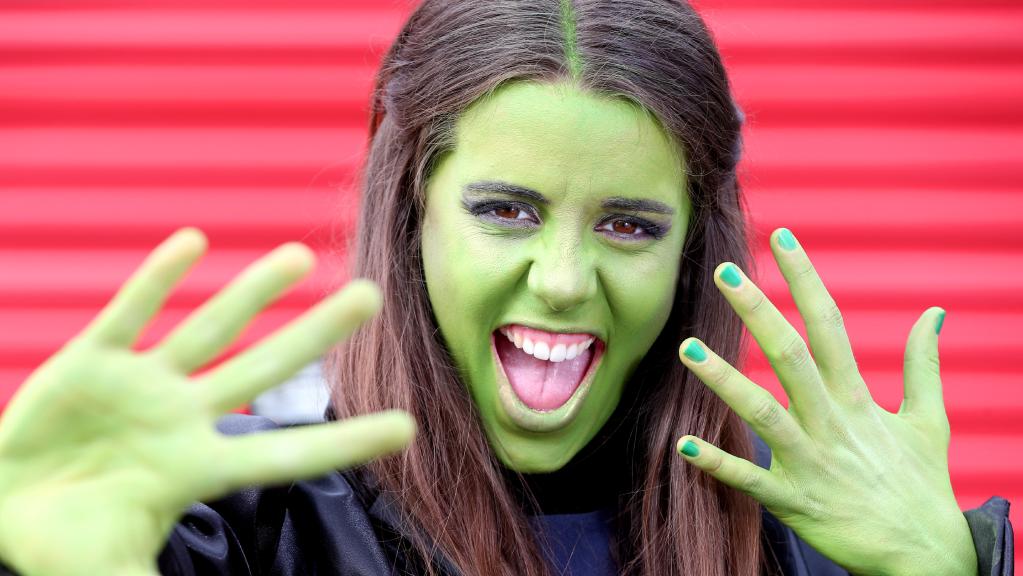 Katharine leads way in 'stunning' cast in Redcliffe's Wicked show
Margate performer Katharine Vacca is excited to be the leading lady in Redcliffe Musical Theatre's production of Wicked.
The 22-year-old, who will play Elphaba, has previously starred in RMT's Concert Series, Little Shop of Horrors, Night of the POMS, Singin' in the Rain and Grease.
Ms Vacca said she loved "getting a new character and recreating it".
"This is a dream role, I'm excited," Ms Vacca said.
RMT secured the Queensland Musical Theatre premiere of Wicked, which will be on at the Redcliffe Cultural Centre on July 29.
Director Madeleine Johns said the line-up of young local cast members – including Ms Vacca – was "quite stunning".
"At only 22 years of age, she is tackling one of music theatre's most challenging roles," Ms Johns said.
The performing arts veteran said Ms Vacca's alternate Kiara Rodrigues, 20, was making her musical theatre debut and would perform in four shows.
Galinda will be played by 22-year-old Dani Heraud, who performed in RMT's Wizard of OZ in 2014, and alternate Lucy Bardsley, 21, who is making her RMT debut.
Fiyero will be played by Jackson Head, who was Bert in Mary Poppins, and the role of BOQ will be shared by RMT and ROAR regulars Liam Kirkpatrick and Matthew Bapty; Nessarose will be played by Georgia Murray and her understudy is Georgia Gleeson.
 "Liam, Matthew and Georgia are all ROAR students and have been training with me for some years," Ms Johns said.
"They are joined by Jarrad Langtree as Chistery and Jai Jackson as ensemble to make up a significant force within the Wicked cast."
■ Redcliffe Musical Theatre's production of Wicked will be on at the Redcliffe Cultural Centre from July 29 until August 14.
■ Tickets cost $44.90-$54.90
■ For more information, or for tickets, phone 3283 0407.