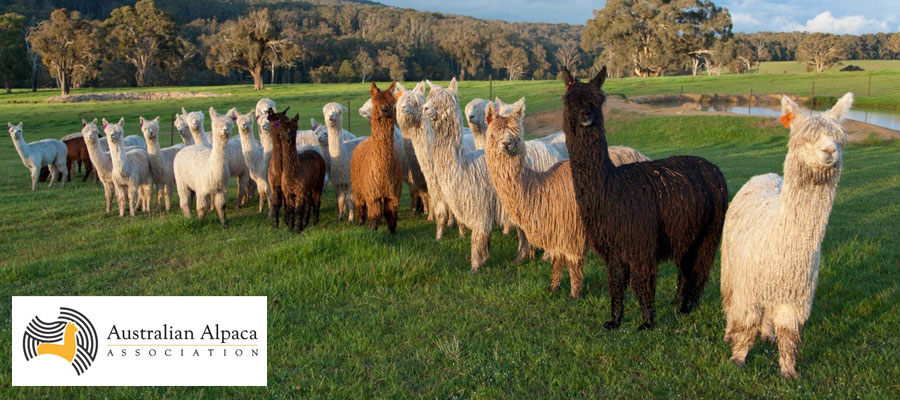 Farm Fantastic 2016: Spotlight on alpacas at Farm Fantastic
They are so cute, so intriguing and there will be more than a splash of colour among the 120 alpacas competing in the Queensland Alpaca Association Colourbration at the Farm Fantastic Expo, Caboolture, on July 22-24.
As show convenor for this upcoming Queensland event, Judy Durkin is a woman on a mission.
Mrs Durkin hopes to spread the word about her favourite breed of livestock already sought after by stud breeders, hobby farmers, lifestyle seekers and shrewd investors.
The aim of holding an alpaca competition at Farm Fantastic is to give smaller farmers and indeed larger landholders of other livestock breeds, information and an opportunity to learn how and why they could perhaps consider alpacas as a farming option or simply an enjoyable and rewarding hobby.
This, in turn, then helps to boost the alpaca numbers in Australia so the industry can be deemed commercially viable.
"All our work is about raising the profile of animals in the area, because the more people that see the alpacas the more they become part of the psyche and the landscape," she said.
Whether you want alpacas as pets, lawn mowers, herd guards or breeding stock, Mrs  Durkin says someone at the alpaca stand at the expo will be able to answer your queries.
 "Alpaca owners love to talk about their animals and have a wealth of information to share including offering the opportunity to inspect hundreds of alpacas on-farm, giving you an insight into their feeding and fencing requirements," she said.
 "Alpacas produce luxurious fleece but did you know how much fun there is in breeding them?" .
The alpacas always pull crowds and she is hoping they will capture more than a few hearts in the show ring.
On Friday Junior Paraders and Junior Judges will compete from 9am in the show ring.  This is an opportunity for the young people to compete in a handling competition demonstrating the bond formed between animal and human and also the intelligence of the animal as it is led through various challenges.  They can also participate in our Junior Judging program and the fleece judging will start from 10am.
On Saturday and Sunday from 10am there will be a halter judging competition based on Colour as opposed to the usual Age-based competition.
 There is only one opportunity in the association's annual show calendar when this type of colour competition can be held and this year, Farm Fantastic visitors can enjoy the  spectacle.
 There are two types of alpaca, the Huacaya which has fleece like a merino sheep and the Suri which has long dread locked fleece.
 Saturday in the show ring will by the Suri type and Sunday will be the Huacaya.
"There will be plenty of things to look at, touch and taste, yes taste," Mrs Durkin said. "It will be an event not to be missed."
In a Queensland first Illawarra Prime Alpaca will offer taste testing in Destination Food throughout the expo.
Spruiking up the delights at Destination Food will be Illawarra Prime Alpaca co-director Ian Frith.
 Alpaca meat, he says, is lean, high in protein, high in iron, low in cholesterol and delivers a beautiful taste between lamb and veal.
He and his wife Annette own the largest alpaca farm in the southern hemisphere and a processing plant at Milton, outside Ulladulla, NSW.
As a hobby breeder on small acreage, Mrs Durkin has 18 alpacas, including Caesar, Yuki and Cherry Blossom, roaming on her five-acre spread from Moonshine Stud at Ocean View.  She is one of Queensland's 110 registered breeders with some of the larger breeders in the region running upwards of 200-plus animals
Farm Fantastic Expo runs July 22-24 at the Caboolture Showgrounds.
It's open Friday and Saturday 9am - 5pm and Sunday 9am – 4pm.
Costs are $10 for adults, $8 for Aged Seniors Card holders and children with an adult are free.
For full details including parking and bus options go to www.farmfantastic.com.au or free call 1800 671 588.