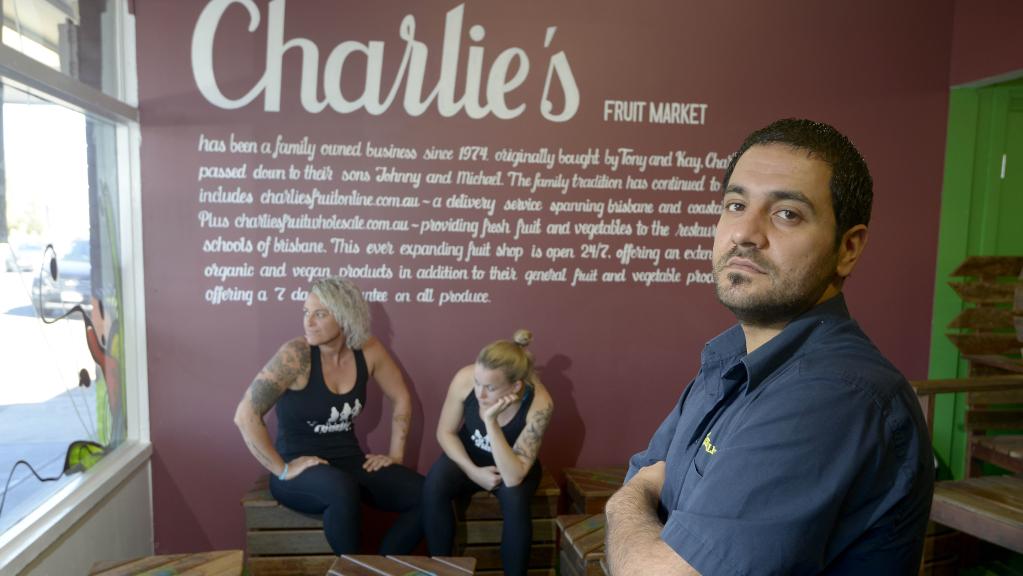 Delay to opening of new Charlie's Raw Squeeze outlet at Clontarf
Charlie's  Raw Squeeze Clontarf was supposed to be a bustling vegan juice bar by now — but a Moreton Bay ­Regional Council zoning issue has put the brakes on its opening.
Charlie's Raw Squeeze has outlets at Everton Park, Greenslopes and Ashgrove, and will soon open at Clayfield, Kenmore, Underwood and Newstead.
Owner Johnny Tabet, of Charlie's Fruit Market at Everton Park, said the Hornibrook Esp store was fitted out after he gained a commercial lease. He has also hired about 20 staff.
Mr Tabet said the team had been training in-store for six weeks before "council came in and said there is an issue".
"They said we needed to shut our doors before we even opened," he said.
Mr Tabet said it could take up to three months to sort out, and that was a shame because the aim was to make the site a "training hub" for staff at all of his stores.
A MBRC spokeswoman said after "complaints about parking impacts", council investigated and found the business was established "without the appropriate planning approvals".
"Council has advised the business owner that as there was no previous approval for the operation of a food business from the specified property and the area is zoned as residential, the property holder is required to lodge a code-assessable Material Change of Use application," she said.
"As the business is seeking to change the use of a building on a Queensland Government controlled road, regulations under the Sustainable Planning Act may also require the applicant to request permission from the State Government.
"Council officers will work with the applicant to assist them."
Source: Quest News