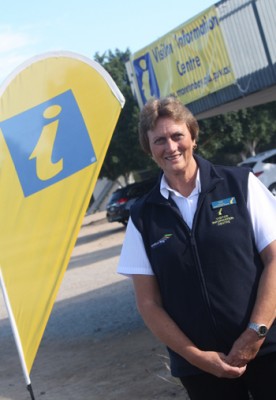 Warner's Retiree helps Pine Rivers tourism
Even in retirement, Warner's Deborah Bennett is learning skills to help her community.
She was recently awarded a Certificate III in Business (Volunteering), part of a learning programme for Moreton Bay Region tourism volunteers.
A volunteer at the Pine Rivers Visitor Information Centre at Strathpine, she is one of 16 latest graduates of the course, part of a new council initiative called Working With Wisdom.
"It's very interesting and covers a different range of components dealing with tourism, which we ourselves are able to implement… to make the visitor feel welcome and impart as much knowledge as we can," Ms Bennett said.
"It also enables us to meet volunteers from other centres and it is great to hear other people's ideas."
Ms Bennett did not hesitate to volunteer at the Pine Rivers Tourist Visitor Centre when the opportunity presented itself.
"I enjoy interacting with the public, whether it be travellers or people wanting to know more about their local area," she said.
"I find it very rewarding providing people with the knowledge that I have acquired after being a resident of the Pine Rivers area for 40 years."
Ms Bennett has found volunteering to be "a very rewarding experience" and "a great way to meet new people and develop new friendships".
She said volunteering also helped "people feeling isolated and wanting to pass the hours".
The efforts of the Moreton Bay Region's most dedicated tourism volunteers were recognised last month at a ceremony held during National Volunteers Week.
Seventeen tourism volunteers were presented with long-service badges.
They included Bray Park's Diane Van Opdenbosch and Strathpine's Joanne Cooper, recognised for ten and five years service at council-operated Visitor Information Centres, respectively.
For more information on volunteering at Moreton Bay Visitor Information Centres, including the new Samford Village centre, phone 3205 0555 or apply online at www.moretonbay.qld.gov.au/volunteering.
Source The Westerner