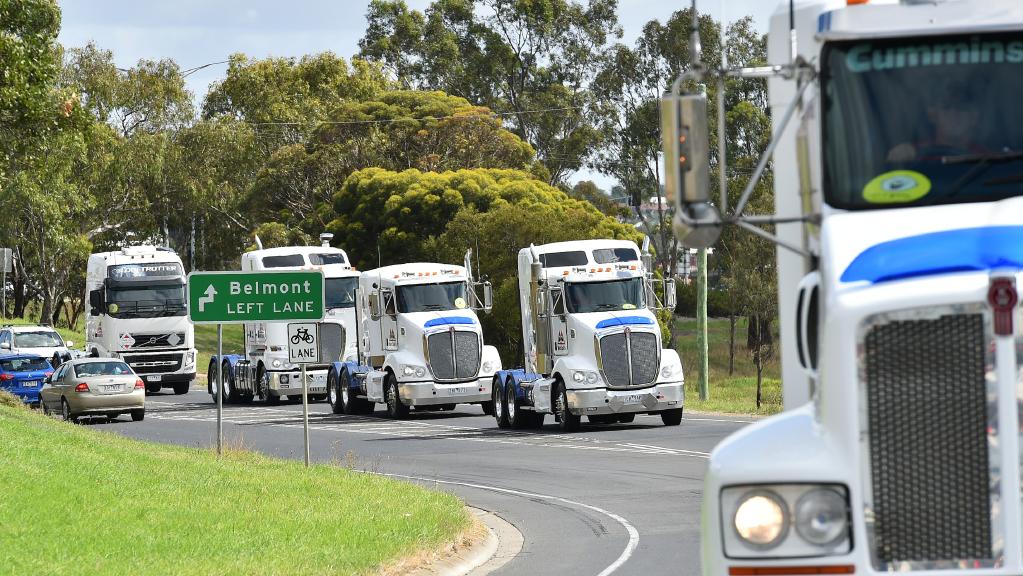 Saturday Convoy tribute to truck driver who died in crash last month
A convoy of trucks, cars and motorbikes will make its way south from Caboolture and through North Lakes on Saturday, in honour of truck driver Steven Brumpton — who died when his truck rollover over on the Bruce Highway on-ramp at North Lakes on May 31.
Friends of the 31-year-old posted to Facebook that the convoy would be leaving the Caboolture BP on Saturday around 9.30am ahead of the funeral.
They will travel south on the Bruce Highway past North Lakes and exit at Linkfield Rd at Bald Hills.
When passing through the North Lakes on the highway, the convoy will be letting their horns go in honour of their fallen mate.
The convoy will be led by a truck and hearse.
"Please be patient and allow a little extra travel time, if you happen to be exiting on the Linkfield the same time as us just feel free to hop on in when you can," the post said.
"If by chance you get held up on the Linkfield Rd as the convoy enters, just remember this is a funeral and it will take five minutes out of your day. Enjoy the trucks."
Once on Linkfield Rd, the convoy will turn straight off at the lights to enter the C3 church.
"Again please be patient and allow extra travel time for yourself. It should only take an extra five to 10 minutes at most to get everyone through in one go," the friend said.
"Thank you all for understanding and please share and let anyone who you may know heading that way."
Source: Quest News