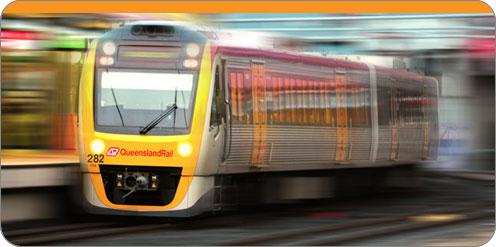 Queensland Government to dump free Go Card trips & reduce zones
Commuters will be forced to pay for their 10th Go Card trip for the first time since June 2012, with the Queensland Labor Government expecting the free trips to have cost $107 million by June 30.
As a sweetener though, the government may reduce some fares.
The government intends to drop the initiative, introduced under Campbell Newman's government, in the coming budget.
Fairfax Media reports that 80,675 free trips have been used by Go Card users, although the figure only represents 15.7% of all card holders.
The Public Transport Review Committee has suggested scrapping the trips because the saving was paid for by the 85% of travellers who did not take advantage of the saving.
Fairfax reports the government is considering cutting fares to increase passenger numbers.
The options include offering a 50% discount after nine trips, off-peak discounts or a lower number of zones.
Opposition Transport spokeman Andrew Powell called on the government to release the full findings of its review into public transport, rather than drip-feeding announcements to the media.
Mr Powell said the discounts introduced by the previous government had followed 15% fare hikes which has seen public transport patronage plummet.
The Sunshine Coast MP said the 10th trip free deal mean commuters could get one free ride at the end of the week.
Mr Powell said it saved him personally about $20 a week.
He said the alternative was seeing more people congesting the Bruce Highway and roads into Brisbane.
Less confusion is also on the cards with a proposal to reduce the number of Translink rail and Bus zones from 23 to as few as 8.
We understand the Queensland Government is keen to have this proposal put forward soon.
The number of zones has always been a complaint by commuters for some time, other major Metropolitan rail bus and tram systems such as Melbourne only have 3 (1, inner for the loop in the city and inner suburban, 2, Metro for the Bulk of the city region and its suburbs and zone 3 includes outer fringe areas and close cities such as Geelong) which makes for a simplified approach for all commuters.
The Melbourne example also have at lower costs to standard and concessional commuters with the trains and buses are usually over utilised to standing room on peak services, providing good returns on the services provided.
Unlike Melbourne however Brisbane does not offer concessional fares for those looking for work
Source: Caboolture News and 101.5 FM