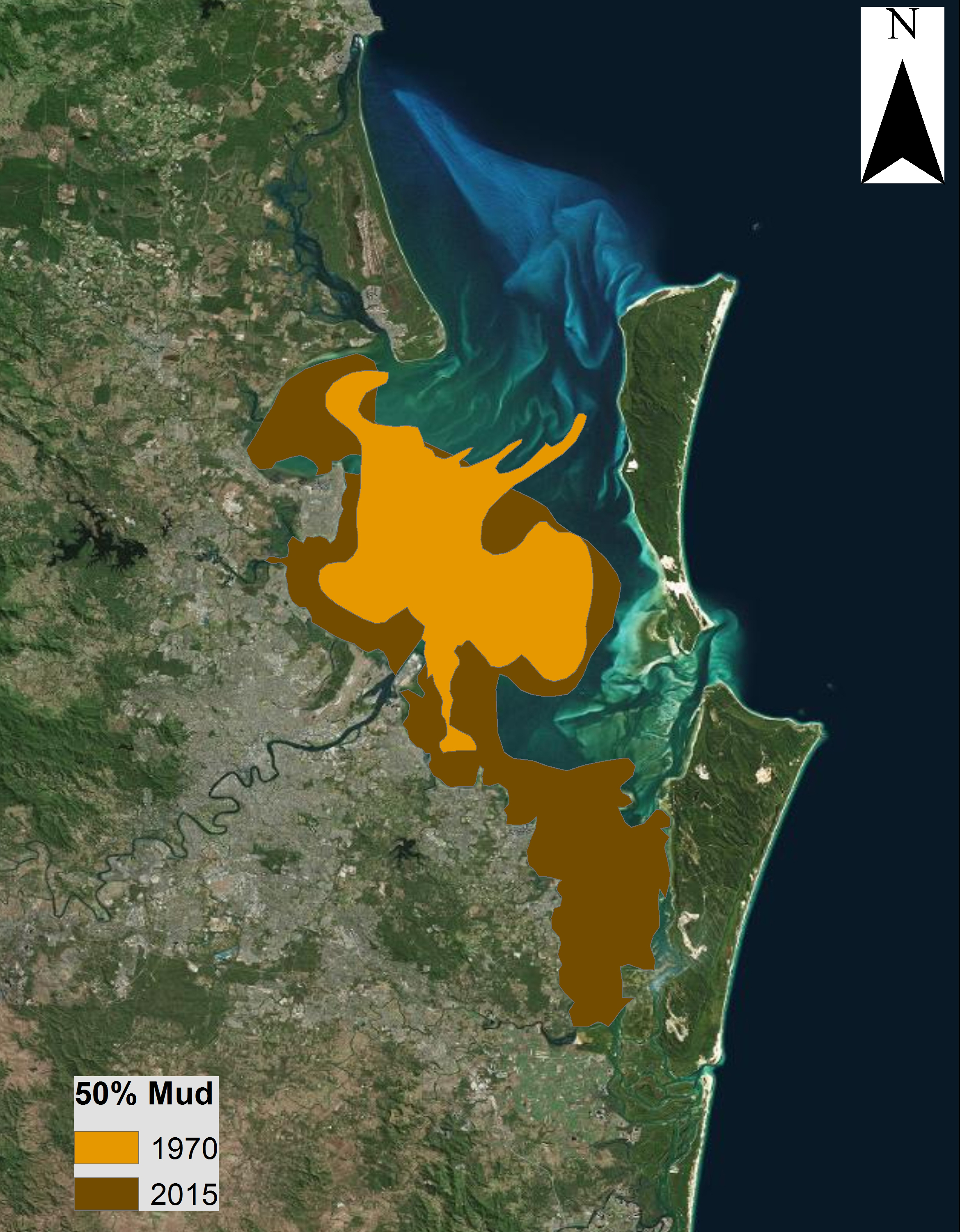 Moreton Bay being swamped by mud UQ
Moreton Bay's beautiful blue waters are a popular tourist attraction and a sanctuary for diverse wildlife, but terrestrial mud is invading the sandy ocean floor.
A survey by University of Queensland researchers and students has found the area of mud in the bay has more than doubled in the past 45 years.
Researcher James Lockington from UQ's School of Civil Engineering said the Mud Rising project revealed that mud now covered more than 50 per cent, or 800sq km, of Moreton Bay's floor.
"This compares to 400sq km at the time of the last major survey, in 1970," he said.
"The increase is likely due to the large floods in the past 45 years – including those in 1974 and 2011.
Mr Lockington said historical land clearing increased the amount of mud in the bay.
A team of 12 students spent three months surveying 220 sites over an area of more than 1500sq km, in the bay's most comprehensive sediment survey in 40 years.
Mr Lockington said fine sediment had an impact on the seagrass and coral communities.
"Fine mud particles entering Moreton Bay results in less sunlight striking the sea floor," he said.
 "It can also smother plant and animal communities.
"We hope our findings will support Moreton Bay ecosystem health assessments and guide regional management actions."
The Mud Rising project was run as part of The Icarus Program which gives undergraduate engineers the opportunity to work on interdisciplinary projects with academic mentors and other students.
The team is a finalist in the Healthy Waterways Awards 2016 People's Choice Award.
Source: UQ