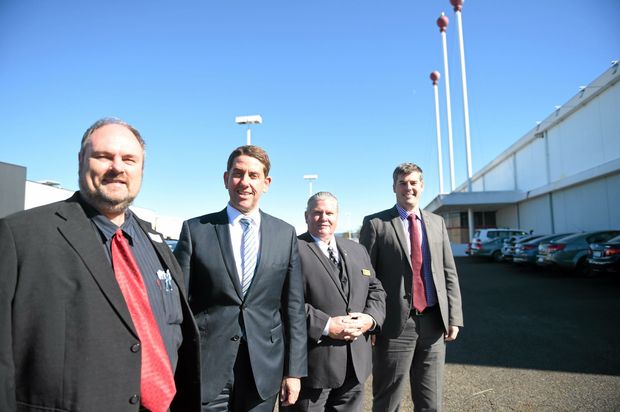 Member for Morayfield Mark Ryan announces private funding pledge of $100m for medical centre
The Hon.  Cameron Dick, Minister for Health and Ambulance Services, will today speak at the announcement of a $100 million, privately funded, boost to health services to the Caboolture region.
The project launch of the "Morayfield Health Hub" at 19-31 Dickson Road, Morayfield will see the development of a health and lifestyle precinct that brings a complete range of health services under one roof.
Morayfield Health Hub will be the complete "medical home" for people offering general practice, specialist services, urgent and acute care services, diagnostic pathology and radiology, dental, pharmacy, rehabilitation and allied health services, gym and lifestyle facilities all under the one roof and all working together to focus on an individual's health needs.
 The private project is a collaboration between Australian owned and controlled entities Intrasia Oxley RE and Health Developments Corporation which will transform an ex "Hardware House" site into a 14,000m2 ultra-modern, state of the art facility able to provide patients and their families with a seamless journey for all of their health and lifestyle needs.
With over 300 car parks on site and easy access to public transport, the project offers easily accessible health services in the heart of the rapidly developing Caboolture /Morayfield region.
"We believe this integrated health and lifestyle facility will be a game changer for people in the region and this is the way health services will be delivered in the future.
It means we can provide the highest quality services at the right time and in the right place .The patient's care needs will be at the centre of all that we do.
Having all the health professionals and facilities working together under one roof in a truly integrated way will enable us to do that", Intrasia Oxley RE Director, Braith Williams said today.
The project will bring a much needed boost to health services in the region while providing a range of employment opportunities during construction and then during operations.
The project construction will commence in the 3rd quarter of 2016 with services commencing in late 2017.