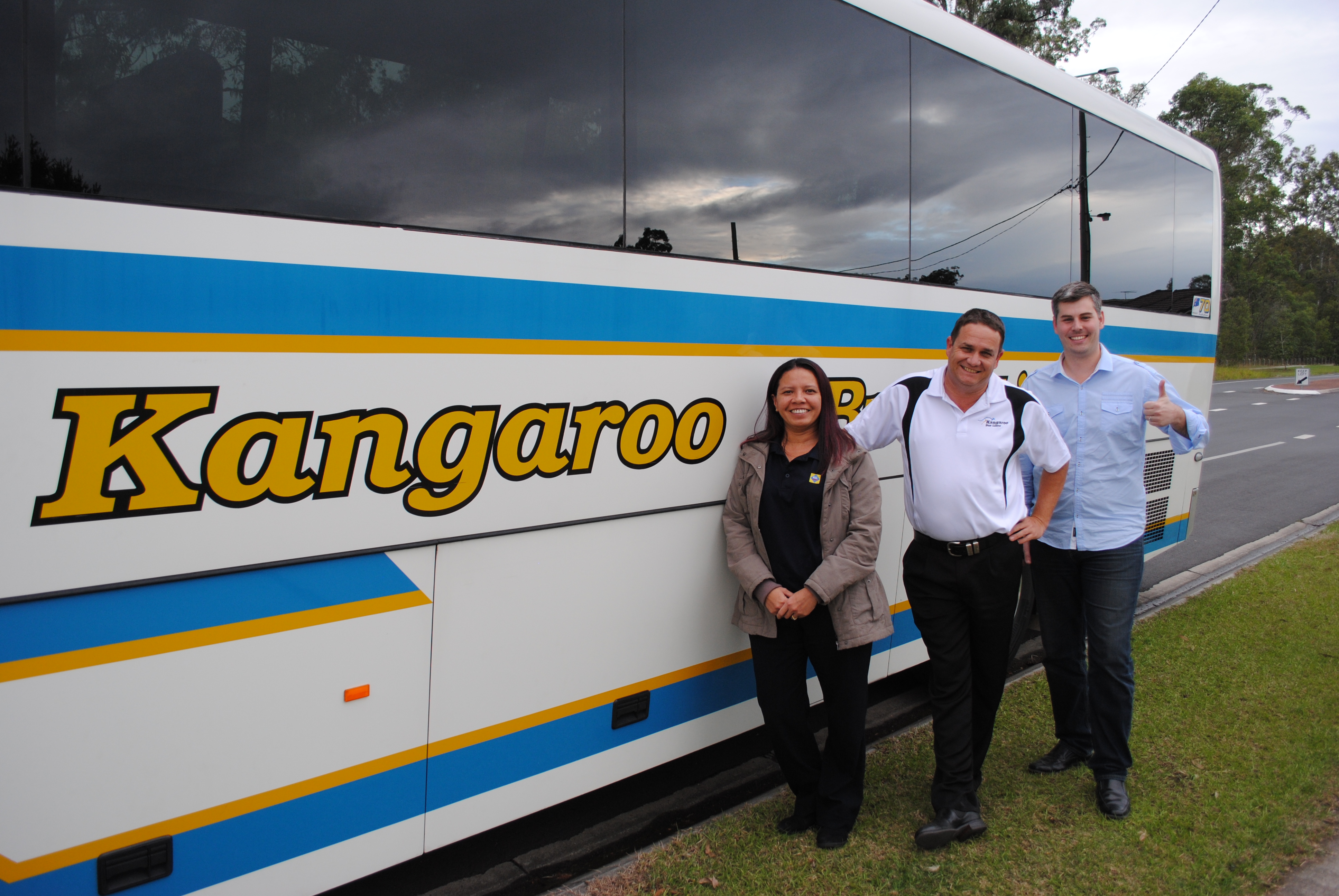 Mark Ryan announces Bus 7037 route changes mean safer journeys
In another example of grass roots action for change, State Member for Morayfield Mark Ryan MP and a local mum have been successful in their campaign to shift the termination point of a school bus route in Morayfield.
Local mum Kath Moore first became of aware of an issue with Bus 7037 in 2015 when she learned that the bus, which runs a western route from Narangba to Morayfield, terminated at the corner of Walkers Road and Petersen Road, where students from local schools then disembarked.
"Students who disembarked there then had a long and difficult walk down Walkers Road to get home every day," Mrs Moore said.
"I thought this was unsafe for the kids, so I decided to do something about it and the obvious answer was to have the bus terminate at a safer location at Minimbah State School instead."
Mrs Moore contacted TransLink and urged other parents to do the same, but it wasn't until she raised the matter with her local MP that things started to change.
"I had a chance to raise the issue with Mark Ryan and he was very interested," Mrs Moore said.
"He took it up with the Minister for Transport and Kangaroo Bus Lines and worked hard to get an outcome for us."
"With the new timetable, passengers on Bus 7037, can now join up with existing services that meet at Minimbah – like Bus 7021 and Bus 7018 which can transport to Parkridge Estate and towards Rocksberg."
State Member for Morayfield, Mark Ryan MP, expressed his thanks to Kangaroo Bus Lines for working with the community to achieve such a good outcome.
"This is a terrific outcome for the community and demonstrates how working together can achieve positive results," Mr Ryan said.
"I also want to thank Kath for her advocacy on this issue."
The amended Bus 7037 will now terminate at Minimbah State School from the beginning of Term 3 this year.