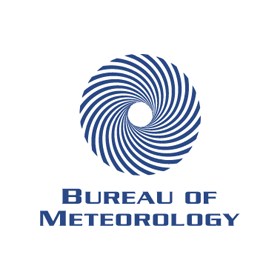 Flood Watch for South East Queensland June 3, 2016
FLOOD WATCH FOR SOUTHEAST QUEENSLAND FROM FRASER ISLAND TO THE NSW-QLD BORDER EXTENDING INLAND TO INCLUDE THE UPPER CONDAMINE, DUMARESQ AND MACINTYRE RIVERS
Issued at 4:09 pm EST on Friday 3 June 2016
Issue Number: 2
Rain and thunderstorms associated with a deepening trough are expected over the Flood Watch area from early morning on Saturday. The rainfall is then expected to clear to the east by late Saturday evening.
Rainfall totals of 30-150 mm are expected over the area between Saturday morning and late Saturday evening with localised totals in excess of 250 mm possible nearer to the coast and ranges.
River level rises above the minor flood level are expected.
Heavy rainfall may also lead to localised flash flooding.
Catchments at risk within the Flood Watch area include the Mary, Noosa, Maroochy, Mooloolah, Pine, Caboolture, tributaries of the Brisbane River, Logan, Albert, Gold Coast rivers and creeks, the Upper Condamine and the Border Rivers.
See www.bom.gov.au/qld/warnings to view the current flood warnings for Queensland.
This Flood Watch means that people living or working along rivers and creeks should monitor the latest weather forecasts and warnings and be ready to move to higher ground should flooding develop.
See www.bom.gov.au/qld/flood/brochures/flood_watch/ for further information about Flood Watch.
Remember: If it's flooded, forget it.
For flood emergency assistance contact the SES on 132 500
For life threatening emergencies, call Triple Zero (000) immediately
Current emergency information is available at www.qldalert.com
Weather Forecast:
For the latest weather forecasts see: www.bom.gov.au/qld/forecasts
Next Issue:
The next Flood Watch is due to be issued by 12:00 pm AEST on Saturday 4 June 2016.
This advice is also available by dialling 1300 659 219 at a low call cost of 27.5 cents, more from mobile, public and satellite phones.
Warning, rainfall and river information are available at www.bom.gov.au/qld/flood