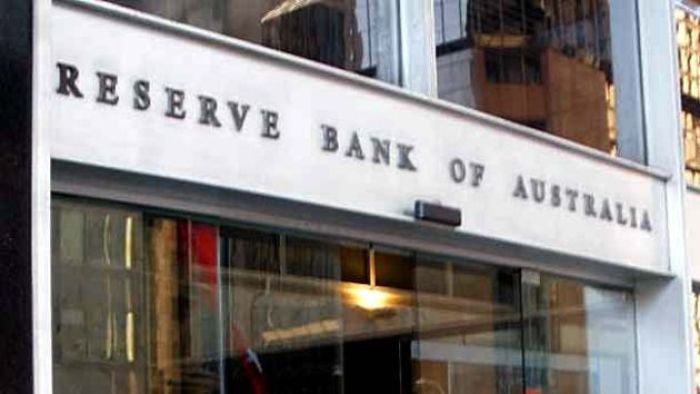 The week ahead: Federal budget and RBA cuts could do trick for consumer confidence
Wall Street ended the week on a positive note, which may translate to a positive start for the Australian market.
The Dow Jones ended up 0.4 per cent and the S&P 500 0.3 per cent despite Friday's "soft-ish" employment data.
Unemployment in the US held at 5 per cent but the 160,000 new jobs fell well short of expectations.
The positive take was there was slight hint of wages growth, in other words "good inflation".
While the ASX was up almost 1 per cent over the week – kicked along by the Reserve Bank's rate cut – elsewhere, including the US, was mostly weaker driven down by fears about global growth deteriorating further.
Another reading of global growth – or growth in developed economies at least – will be published on Monday night by the OECD.
Expectations keep being revised down and there is no reason to believe this report will be any different.
Consumer confidence and home loans
After a frenetic week – chock full of budgets, rate cuts and bank results - things look to be a bit quieter in the week ahead.
Domestically there are no "top shelf" numbers being released, with Westpac's monthly consumer confidence survey on Wednesday arguably the most interesting - as it was the first reading since the rate cut and federal budget.
They should rebound after a fall in April.
The Westpac survey has been plodding along below its long-term trend so far this year. Of growing interest will be consumer inflation expectations.
Falling expectations keeps a downward pressure on wage growth, which keeps downward pressure on inflation, all of which makes the inflation-target obsessed.
The RBA is very worried while ANZ also has its weekly survey of consumer confidence out on Tuesday.
Housing finance (Thursday) may have slowed in March.
Industry data from Cannex indicates home lending may drop around 2 per cent over the month, to down around 3.5 per cent over the year.
The next few months data will be what the Reserve Bank will be fretting about, hoping the rate cut has not turbo-charged the property market again.
There is a few interesting corporate results out including the Commonwealth Bank's third quarter trading update (Monday), while the big chemical outfits Orica (Monday) and Incitec Pivot (Tuesday) will post half year profits.
Orica's half-year underlying profit is tipped to be down around 10 per cent on last year to around $190 million, hit by tough conditions in the mining-dependent, global explosives market as well as some substantial restructuring costs.
Incitec Pivot has endured an even tougher half-year; a nasty train derailment in Queensland, lower global fertilizer prices, weak US coal mining demand and ever tighter margins in its Australian business.
A 20 per cent drop in profit is expected.
The market will also be interested in commentary on its new Louisiana plant, which should start operations later this year and is expected to drive is global growth ambitions.
China data and BoE
The overseas data flow is more like a trickle.
China releases figures on foreign direct investment (Monday) and consumer and producer price inflation numbers (Tuesday) are out.
The most important data from Australia's perceptive will be released on Saturday when China's National Bureau of Statistics publishes its monthly readings of industrial production, fixed asset investment and retail sales.
The market will be hoping that recent signs things are stabilising and responding to the massive stimulatory surge will continue.
The Bank of England meets on Thursday and no change to the official interest rate of 0.5 per cent is expected.
Australia
Date
Event
Notes
Monday 9/5/16

Job ads

CBA update

Orica interim results

Apr: ANZ series indicating ongoing employment strength

Q3: Trading update

Half year underlying profit of $210m forecast

Tuesday 10/5/16

Consumer confidence

Incitec Pivot interim results

QBE investor day

ANZ weekly survey

Half-year underlying profit of $110m forecast

Update on QBE plans for the future

Wednesday 11/5/16

Consumer confidence

Housing finance

May: Westpac Melbourne Institute series. First reading post RBA cut and budget

Apr: RBA will hope investor lending still declining. Industry data suggests weakness setting in.

Thursday 12/5/16

Credit and debit card

APM AGM

Westfield Group AGM

WA Budget

Q1: RBA data

AGM for the big wealth manager

AGM for global shopping centre business

Resources slowdown will squeeze things

Friday 13/5/16
Lending finance
April: Includes personal, business and home loans. Fairly robust
Overseas
Date
Event
Notes
Monday 9/5/16

OECD economic outlook

CH: Foreign investment

Developed economy outlook that keeps being downgraded
Tuesday 10/5/16

CH: Inflation

CH: New loans

Apr: Inflation low around 2pc forecast
Wednesday 11/5/16
US: Budget statement
Was about $110bn in the red at last look, should improve
Thursday 12/5/16
UK: BoE meeting
No change, official rates at 0.5pc
Friday 13/5/16

US: Retail sales

US: Producer prices

EU: GDP

Apr: Went backwards in March, should pick up

Apr: Was -0.1pc in March

Q1: 2nd estimate 1.6pc YoY forecast
Source: ABC News