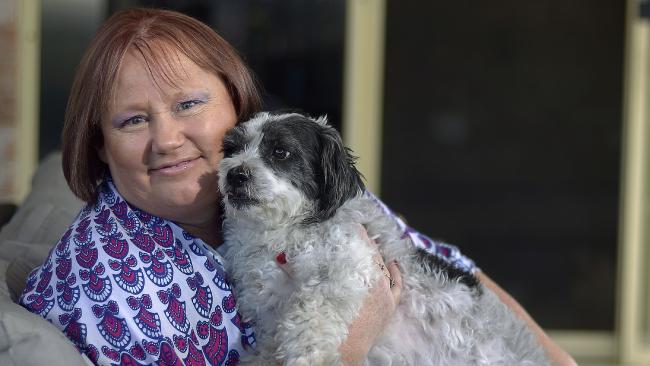 Terminal cancer will not stop North Lakes' dynamic duo from joining Million Paws Walk at Dakabin
Christine Carter and her little dog Jackson might not be the fastest duo in this month's Million Paws Walk but they will be among the bravest.
Mrs Carter, 48, from North Lakes, was diagnosed with cancer in July 2012. She was told it was terminal.
"I might not be able to walk the entire way but I will give it my best shot," Mrs Carter said.
Her husband Andrew and daughter Rebecca will also be on the walk along with nine-year-old Maltese Shih tzu cross Jackson, who has been part of the family since he was born.
 This would be Mrs Carter's first Million Paws Walk, but she has been a supporter for many years. She previously worked for Bendigo Bank, a keen supporter of the walk. She hoped to raise $700.
The Million Paws Walk on behalf of the RSPCA would be held on May 15 around southeast Queensland. Mrs Carter will walk at North Pine playing fields, Old Gympie Rd, Dakabin between Goodwin and Boundary roads.
Source: Quest News