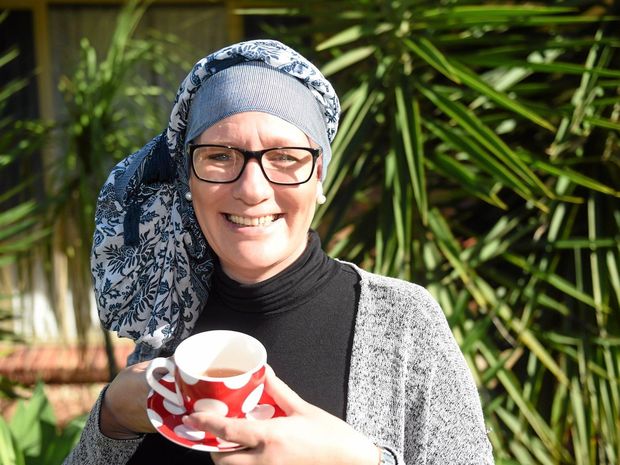 Tea, cupcakes, and raising money for cervical cancer
Caboolture Mum Christine Walters has been diagnosed with cervical cancer twice.
Her second diagnosis came almost a year to the day after her first.
"I was declared cancer free eight months (after the initial diagnosis), and it came back six months later," Christine said.
Her advice for others: listen when your body tells you something isn't right.
"I just knew something was not right," Christine said.
"Trust your own instinct that something isn't right for your body and don't take no for an answer."
Symptoms can look like typical problems that women have, like bleeding between menstrual cycles and lethargy.
Christine is the second person Sue Walters knows to be diagnosed with cervical cancer, so Sue decided to make a catch-up with friends and make it something more meaningful - a high tea to raise funds for the Cervical Cancer Foundation.
"I realised it wasn't really out there like breast cancer and for most women that get diagnosed with cervical cancer there isn't a great outcome," Sue said.
The High Tea will be held at Tea Vine House, Tallebudgera on May 21.
E-mail heartnsoul64@live.com for tickets and information.
Source: Caboolture News