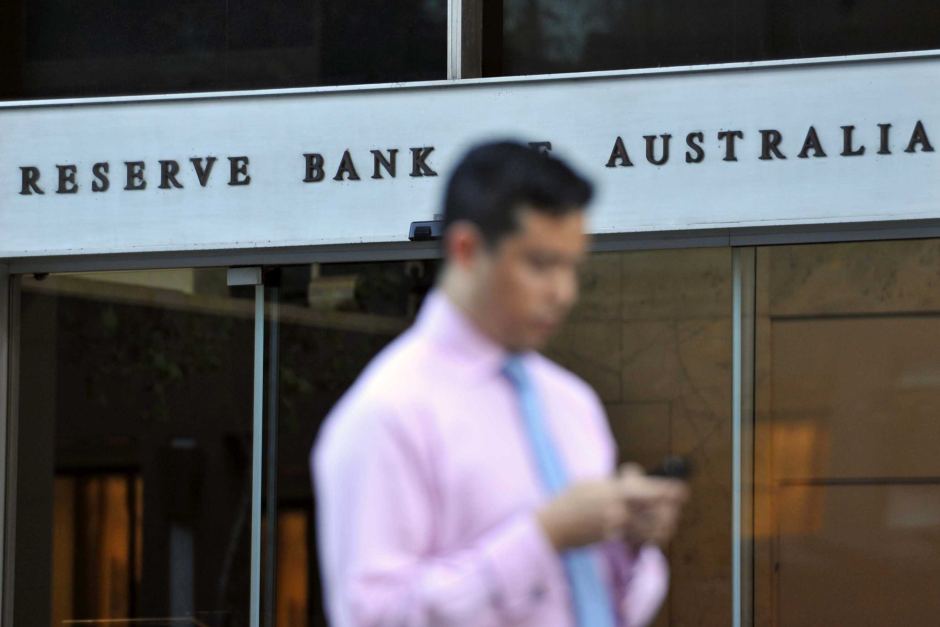 Reserve Bank board member hints interest rates might need to fall further to counter low inflation
Interest rates and underlying inflation at record lows is not a comforting sight for everyone.
For Macrobusiness editor David Lywellen-Smith it reflects a weak economy whose income has been undermined by falling commodity prices, companies facing increased competition with diminishing pricing power and employees whose pay barely keeps pace with miniscule inflation.
"That in itself is really the tip of the iceberg," he said.
"The RBA therefore is confronting quite slack growth, quite slack domestic demand and that is what is driving lower inflation."
However, the Reserve Bank is at pains to point out that the rate cut does not mean the economy is in trouble.
The minutes of this month's meeting, where rates were slashed to 1.75 per cent, stated that the outlook for jobs and the economy has not changed much over the past three months and the shock decision to cut was a close run thing.
"In the Reserve Bank's forecast we have 1.5 per cent inflation for the rest of this year and we move up to 2 next year," said Reserve Bank board member, economist Dr John Edwards.
"That's not actually a bad outlook. It's not that it's a problem. It's an opportunity."
Low inflation 'an opportunity' for lower rates
An opportunity to enjoy lower interest rates without worrying about a wages breakout and, possibly suggests John Edwards, an opportunity to enjoy even lower rates.
"If our forecasts for inflation were half a per cent lower than they were then the after-inflation interest rate that we had targeted is half a per cent higher than we thought it was," Mr Edwards explained.
"So it is an opportunity. It's not I think telling us that we're in dire trouble in this economy."
When asked if that means the cash rate can come down another 25 basis points, Dr Edwards replied, "I wouldn't care to speculate."
To investment banks such as Goldman Sachs and Morgan Stanley these rate cuts and more make perfect sense because they believe the worst of the transition from mining is not over.
They are concerned about a slowdown in construction and they are not impressed by the jobs market or domestic spending.
'Real economy doesn't need extra assistance'
The Commonwealth Bank's Michael Blythe is not in that camp, even though he has come to the more bearish view that the RBA will cut twice before Christmas.
"The real economy I don't think really needs any extra assistance right now," he said.
"I think what we're really saying here is, in the absence of anything else coming along to do some of the heavy lifting for policy, then what's left it's all down to interest rates."
That is a frightening thought, given the Reserrve Bank governor Glenn Stevens' comments in New York last month.
"It's undeniable I think that monetary policy alone hasn't been, and isn't, able to generate sustained growth, at least not to the extent that people want," he observed.
Michael Blythe agreed that is a problem.
"It's the conundrum that many central banks are facing right now," he explained.
"What we're seeing is that labour markets are improving and it's not flowing through to wages and, because wages are pretty subdued, inflation rates are low and that's seeing inflation expectations move lower and that can make the job for monetary policy a lot more complicated.
"Our central bank wants to get ahead of that and make sure that we're not going along the same path as we're seeing elsewhere."
Low inflation 'a bigger risk' than property bubble
John Edwards said the downgrade in the Reserve Bank's inflation forecast comes from the domestic economy and weaker-than-expected wages growth.
"Now you might say, 'well this is a problem', but its being offset to a very large extent by a much higher rate of employment growth than the Reserve Bank had expected," he added.
The RBA has even turned a blind eye to the risk of further fuelling the property market by cutting interest rates, according to Michael Blythe.
"Clearly the Reserve Bank's looked at that. They've decided that inflation issue is a bigger risk," he said.
The RBA is counting on regulators to keep the banks and property prices at bay.
Mr Llewellyn-Smith said rate cuts are aimed at averting a disaster for debt-laden households, a property price collapse triggered by mortgage stress.
"If you let inflation get too low then your real interest rate starts to rise and the debt burden becomes a problem," he explained.
Glenn Stevens steps down in September, but the effect of his decisions will live on long after that.
Source: ABC News