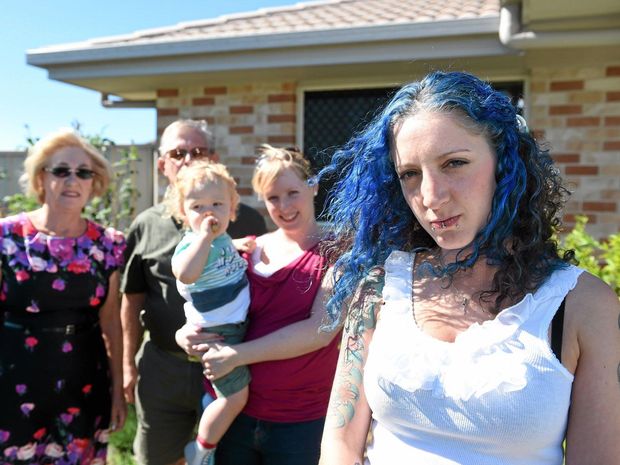 Over 50 year wait for visa for UK lass with parents in Caboolture
Nichola Martin could be waiting be up to 56 years before she can join her Australian-English family in Caboolture on a Remaining Relative visa.
The irony is, she may not have much family still alive by the time she can become a resident.
Her mother and father, now approaching 70-years-old, joined her sister Helen in Australia years ago but Nichola did not make the move with them.
Helen could either sponsor her parents or her sister to come out so the family made an executive decision for Nichola to stay as they thought it would be more likely that her visa would be approved due to her age.
Nichola has visited on holidays but she has not been able to take more than a few weeks off from her job as a pharmacy technician in England.
"It's difficult because obviously it's quite expensive to come over here and take time off work," she said.
Nichola said, given a chance, she would be able to find work in Australia quite easily.
"There's a lot of jobs for pharmacy techs over here, which I've been keeping an eye on," she said.
Just like any family, they all cherish momentous occasions together, such as the birth of her niece Finnlay. Unfortunately, Nichola missed out on sharing this particular moment.
Her sister Helen said it was a shame that the visa was not approved by then.
"It's tearing families apart, that's what it's done," she said.
Her father Maurice said he sent letters to various MPs including Minister for Immigration and Border Protection Peter Dutton several months ago but was never sent a reply.
"You can't get any information to Peter Dutton because it's just like there's a big shield going around him," he said.
Maurice said the Department of Immigration should be taking into consideration cases where families may not be reunited.
"They've just got to have a bit of give and take," he said.
Mr Dutton did not respond to any questions but a spokesperson for the Department of Immigration and Border Protection said demand for Other Family visas, including the Remaining Relative visa, far exceeds the number of places available.
"Based on current demand, Remaining Relative visa applications that were lodged in 2012 and meet the criteria to be queued are likely to take many years to be released for final processing," the spokesperson said.
The spokesperson added "relatively few places are made available in the family stream to non-dependent family members, including adult children" and that the majority of the 500 visas allocated in the 2015-16 program will go to Carer visa applicants.
Member for Longman Wyatt Roy said he had not been contacted by the family but would attempt to help if they reached out.
"I imagine this is a personal matter for the family... if they contact us, we will do everything we can to help," he said.
Source: Caboolture News