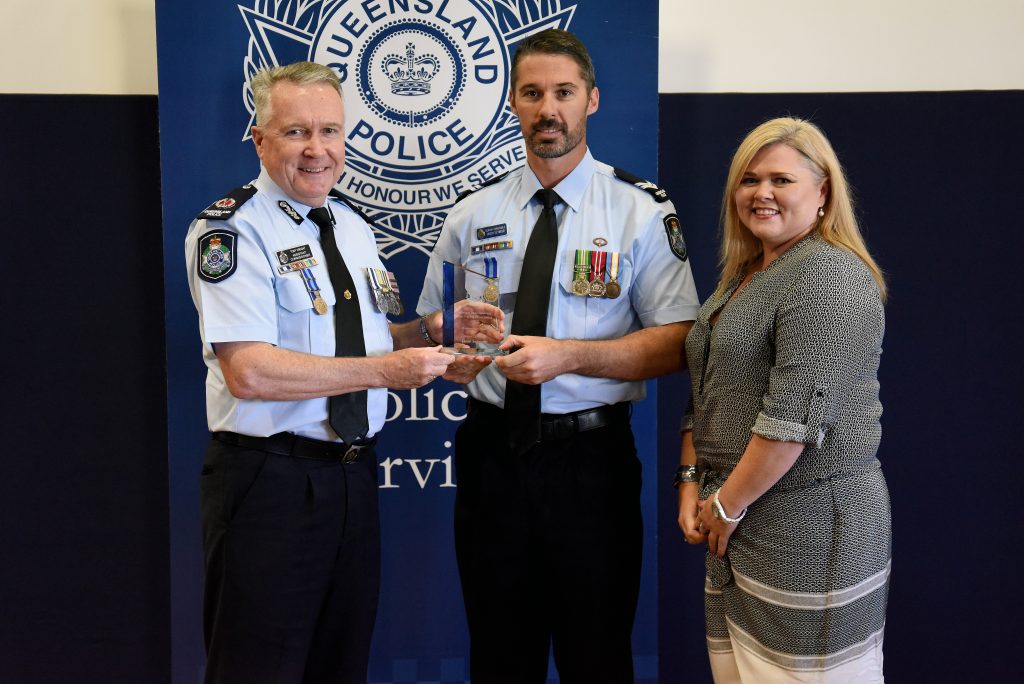 North Lakes officer receives Field Training Officer award
Training junior officers is a big task, preparing them for all the happens on the job that may occur, because one day that knowledge will determine the outcome, one that is positive.
To mentor in such a role takes a good speaker and a good listener equally and to gain an award for such responsibility speaks volumes of the recipient.
Senior Constable Jason Seymour from North Lakes was awarded the Brisbane Regional nomination for the Inspector David Stevenson Field Training Officer (FTO) Award on May 6.
Queensland's overall winner for the FTO Award was won by Senior Constable Michael Hardess.
The FTO Award is for officers who exceed in training junior officers during their first year of training.
Congratulations to all the nominees and especially to our Jason!