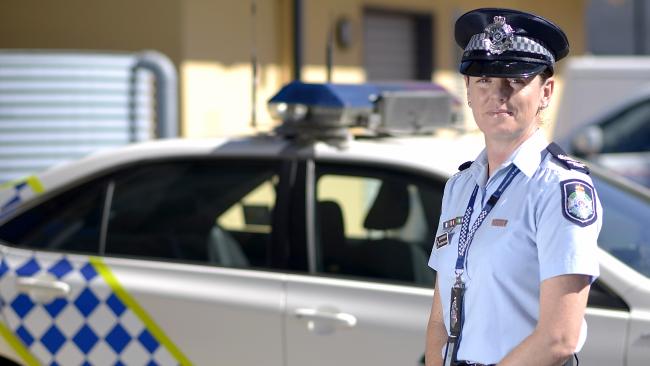 North Lakes and Mango Hill Police Station has its first female officer-in-charge
North Lakes/Mango Hill Police Station has its first ­female officer-in-charge since the station opened in 2009.
Senior Sergeant Kate Pausina joined the North Lakes crew last week after an ­impressive resume in the blue uniform.
Since she was sworn in to the service in 1999, Sen-Sgt Pausina has spent time in juvenile justice, child sex ­offences, Coroner's Office, intelligence and strategy, road safety and, most recently, acting officer-in-charge at Albany Creek Police Station.
"I always wanted to join the police, but my mum wouldn't let me," Sen-Sgt said. "So, instead, I studied nursing and was a registered nurse for four years before I decided to do what I really wanted to."
Sen-Sgt Pausina said her mum was unhappy at first but had since become her biggest ­supporter, along with her police officer husband and their two children.
Sen-Sgt Pausina last year completed her Masters of ­Suicidology – the prevention of suicide.
"That is something I am ­really passionate about," she said.
"In the Coroner's ­Office, you see the number of suicides is three times the number of road fatalities. And it is a preventable death."
Sen-Sgt Pausina said she fondly remembered her first stint at the Pine ­Rivers Police District. She was based at ­Petrie from 2000 to 2003, and ­visited Mango Hill. "Mango Hill was just that – bushland and mango trees," she said.
"There is a lot coming up in this area – major ­shopping developments, major infrastructure like the rail and, with that, a lot more people visiting the area."
Source: Quest News