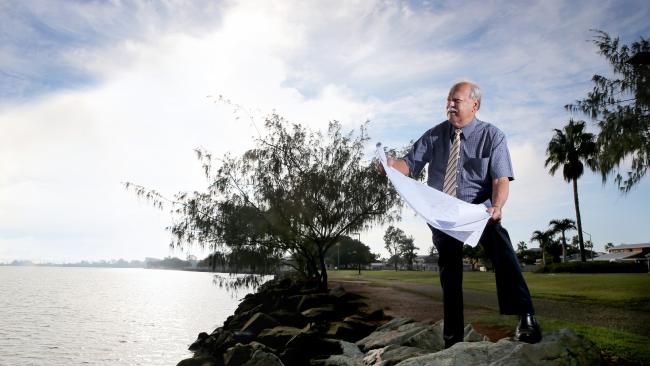 Moreton Bay Regional Council to spend $740,000 on Scarborough foreshore facelift
Stage three of Moreton Bay Regional Council's ­Endeavour Park transformation at Scarborough will begin in June.
Improvements will include a central viewing area with stepped beach access, extra seating and widening of the cycleway.
Moreton Bay Regional councillor James Houghton (Div 5) said the $740,000 works, to be completed by The Landscape Construction Company, were the next stage in the masterplan for the park, at Endeavour Esplanade. The work should be finished by October.
"Endeavour Park is one of the Peninsula's favourite spots for picnicking, walking and cycling and recreation, and these improvements will expand the use of this iconic park and provide better cycling access," Cr Houghton said.
Scarborough Physio and Health owner Nick Schuster said the upgrades were "great drawcards" for area. He said Scarborough was rapidly becoming a hit with local families and visitors.
Pines Bar and Restaurant owner Sue White said while the upgrades were a plus for the area, there were concerns about parking and the placement of trees.
"Parking is going to be spread out along ­Kennedy Pde, so it's not as close to the shops," Mrs White said.
"And at the meetings I have gone to, businesses and residents are all concerned about their ocean views being blocked by trees."
Source: Quest Newsb