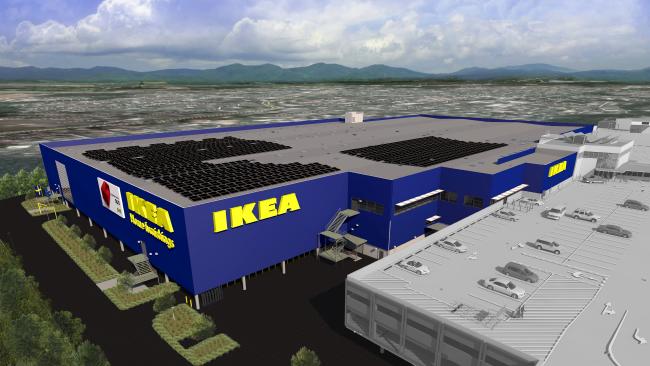 Ikea North Lakes starts early on Living Local Community Grants
IKEA's second Brisbane storeis more than six months away from opening, but has launched one of its major projects early — the Living Local Community Grants.
Store manager for the new North Lakes store, Stefano Bizzarri, said not-for-profit and charitable organisations could apply for a grant — for Ikea products or design specialists.
"We thought now was the perfect opportunity to start," Mr Bizzarri said.
Ikea Australia launched the grants program this year and some stores have already helped recipients.
Mr Bizzarri said he wanted the North Lakes and greater Moreton Bay region to be able to benefit from the grants round even before the store opened.
"Not for profit groups and charity organisations which need either Ikea products or a makeover of their premises from our furnishing experts, or both, can apply," he said.
Three entries are chosen from each store and then handed over to staff and customers to vote.
"The one with the most votes wins a $5000 grant including products and the expertise of workers who volunteer to help," he said.
"The two runners-up are given Ikea gift vouchers."
To apply, follow the link to Ikea North Lakes' grants site and apply before midnight on Sunday (May 29).
Source: Quest News