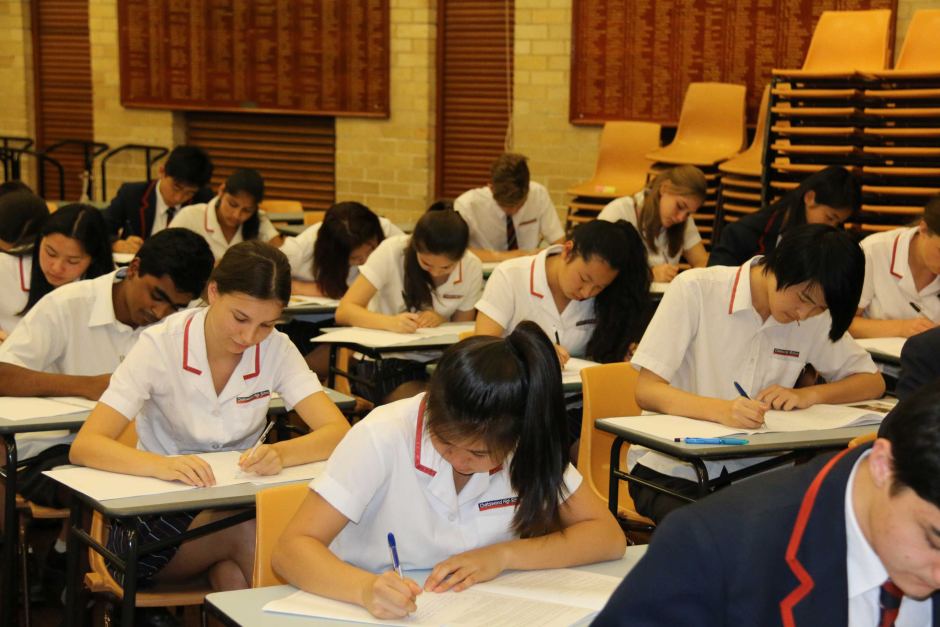 External assessment begins for Year 11 students
Close to 11,000 Year 11 students studying English in more than 100 schools across Queensland will tomorrow participate in a trial external assessment.
Education Minister Kate Jones said the trial was an important part of the transition to the new system of senior assessment and tertiary entrance.
"Tomorrow we will see the first subject-based external assessment conducted in Queensland state, Catholic and independent schools in more than four decades," Ms Jones said.
"The English assessment will be the largest of five trials to be held over the next two weeks.
"Similar trials will be held for Year 11 classes in Mathematics B, Chemistry, Modern History and Geography.
"Overall about 250 schools and more than 20,000 students will be involved.
"The trial will help us plan for the wider use of external assessments from 2019 and prepare students and schools for successful participation in them.
"Parents and carers can be reassured that because this is a trial, there will be no impact on students' Year 12 exit results or on their OP rank for tertiary entrance."
Ms Jones said external assessment would complement school-based assessment by providing an extra layer of information about what students have learnt and can do in a subject.
"We are not planning 'one-shot' external exams where an entire course of study comes down to performance over a few hours," she said.
"For most senior subjects external assessment will contribute 25 per cent towards a student's final result.
"Mathematics and science subjects will contribute 50 per cent."
The Queensland Curriculum and Assessment Authority (QCAA) has worked with expert teachers and university academics to develop the trial assessments.
It will also manage the administration of the assessments, including a marking operation involving hundreds of specially trained teachers.
For more information on the transition to a new senior assessment system, please visit: www.qcaa.qld.edu.au (external site)