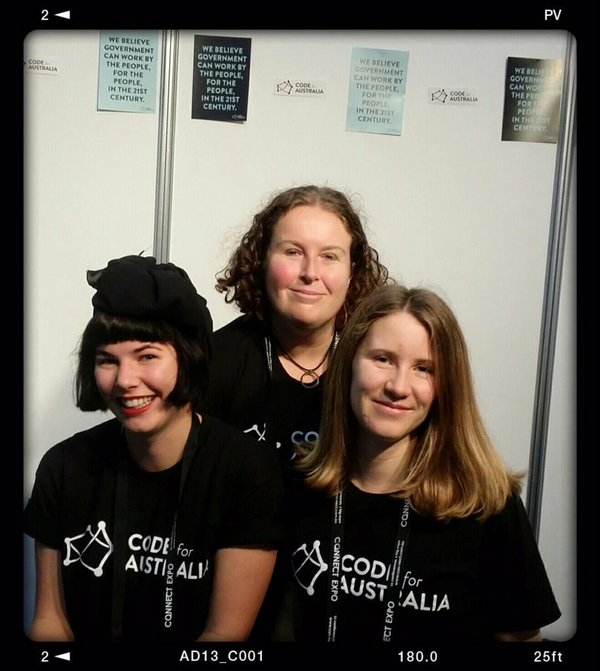 Code for Australia Announces Partnership with Moreton Bay Regional Council on 2016 Fellowship Program
Today Code for Australia announced a new partnership with Moreton Bay Regional Council as part of the 2016 Code for Australia Fellowship Program.
The Code for Australia Fellowship pairs governments with teams of mid-career, civic-minded technologists. The Council and Fellows explore answers to local challenges by engaging with the community, building applications, and testing the results. Over the past two and half years, the Fellowship program has been launched with local and state government departments in QLD, NSW and Victoria.
The applications developed by Code for Australia Fellows are tangible results of a process that builds much more than a piece of technology.
"By working in an iterative, user-centered, data-driven approach, the Fellowship program strengthens key capabilities within local government and communities. Well beyond the Fellowship, we see city staff continuing to design services for and with the community, make data meaningful, and make better technology choices." Dan Groch, Director, said. "The Fellowship shifts the way cities think about, and use, technology to deliver public services."
Over the last four years, Code for Australia Fellows, in partnership with cities, have developed a growing portfolio of products, tools, and standards. This year, Code for Australia began a pilot program with the Andrews government in Victoria. The program, known as the Code for Victoria Innovation Challenge, aims to deepen and integrate efforts to build capacity for innovation within the Victorian public sector. Under the program, the government has committed $365,000 in funding for Code for Australia to place three teams from their Innovation Fellowship into selected departments for six months.
James Peet, Chief Digital Officer, Moreton Bay Regional Council
"We are delighted to welcome Irina Anastasiu, 2016 Code for Australia fellow, to Moreton Bay. We look forward to collaborating and working to match citizens in need with critical information and services. This exciting collaboration between the Moreton Bay and Code for Australia will build digital capabilities in the region and continue to strengthen Moreton Bay's position as an innovative place to live, thrive, and do business."
Alvaro Maz, Managing Director, Code for Australia
"We're thrilled to announce this partnership with Moreton Bay Regional Council. They have made a remarkable commitment to applying modern tools and approaches to meeting the needs of the community," Alvaro Maz, Managing Director, said.
Code for Australia is a national non-profit that believes government can work for the people, by the people, in the 21st century. In collaboration with communities, companies, and government, we build open source technology and organize a network of people dedicated to making government services simple, effective, and easy to use.
More details can be found at www.codeforaustralia.org.
Source: News Maker Australia