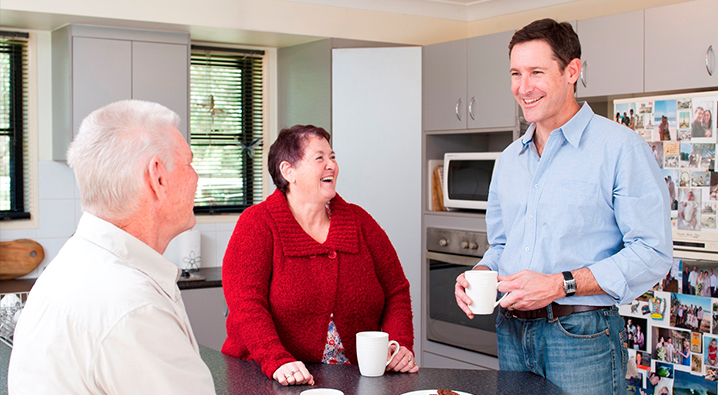 Chris Whiting announces Ballroom Dancing in Deception Bay for Seniors Week
Active 60 & Better Inc. will run "Seniors having a Ball" event as part of Seniors Week 2016 from 13 to 21 August after getting a grant from the State government.
Member for Murrumba Chris Whiting congratulated Active 60 and Better for securing funding for "Seniors Having a Ball" to make this year's celebrations extra special.
"Active 60 and Better is such an energetic local organisation and is the perfect host for this event,"
"Seniors Week provides a wonderful opportunity for all Queenslanders to celebrate the valuable contribution of older people," Mr Whiting said.
The "Seniors having a ball" event is a half-day of ball room dancing which includes instruction in ball room dancing from two qualified instructors as well as lunch. 
"Ball room dancing is a good form of exercise and a great way to have fun," said 60 And Better Co-ordinator Lesa Lane. "It really encourages social inclusion, and our dancers will meet people of their own age. "
"Senior Having A Ball" will be on Thursday 18 August at 9am, D Bay PCYC, 100 Maine Tce. Participants need to book on 3204-2552 by Friday 12 August.
"I encourage all members of our community, both young and old, to get out and ab out during Seniors Week this year and take part in the events and activities on offer.,' said Chris Whiting.
Seniors Week celebrates age-friendly communities and also aims to build stronger relationships between Queenslanders of all ages which is acknowledged in the theme of 'It's on for young and old'.
There were 268 applications for Seniors Week subsidies, with 113 of the successful applicants sharing in the $103,350 in funding.
Seniors Week is coordinated by the Council on the Ageing (COTA) Queensland which receives Queensland Government funding to collaboratively plan, run and subsidise Seniors Week events and activities.
To find out more about Seniors Week, register a Seniors Week event or view the online events calendar visit www.qldseniorsweek.org.au or phone COTA Queensland on 1300 738 348.
For more information about support and services for older Queenslanders visit http://www.qld.gov.au/seniors/