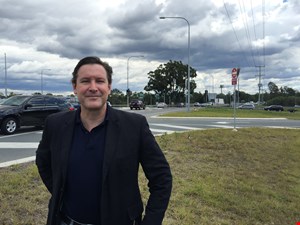 Chris Whiting advises Music students in tune for Fanfare 2016
The acclaimed Fanfare Festival for school-based musicians is coming to North lakes.
The biennial state-wide festival of bands and orchestras in Queensland state schools will have its regional showcase at North Lakes State College on 2 and 3 June.
Member for Murrumba Chris Whiting said Fanfare festivals were a great opportunity for Queensland state school students to showcase their musical talent.
"Fanfare is a biennial festival where instrumental music students from all over Queensland are given an opportunity to put their skills on display," Mr Whiting said.
"Local parents and residents can see the incredible talent of music students and the high standard of music education we have in our local schools.
Local schools participating in the Fanfare Regional Festival are:
Deception Bay North State School
Deception Bay State High School
Hercules Rd State School
Mango Hill State School
Moreton Downs State School
North Lakes State College
"The winners of regional festivals go on to regional finals and five primary and five secondary ensembles are selected to perform at the finals in Brisbane in August," Mr Whiting said.
"I wish students all the best for the festival and look forward to seeing their hard work pay off."
Over 980 ensembles have nominated to participate in Fanfare 2016 from 422 schools. More than 27,500 instrumental music students will perform in the Fanfare regional festivals.