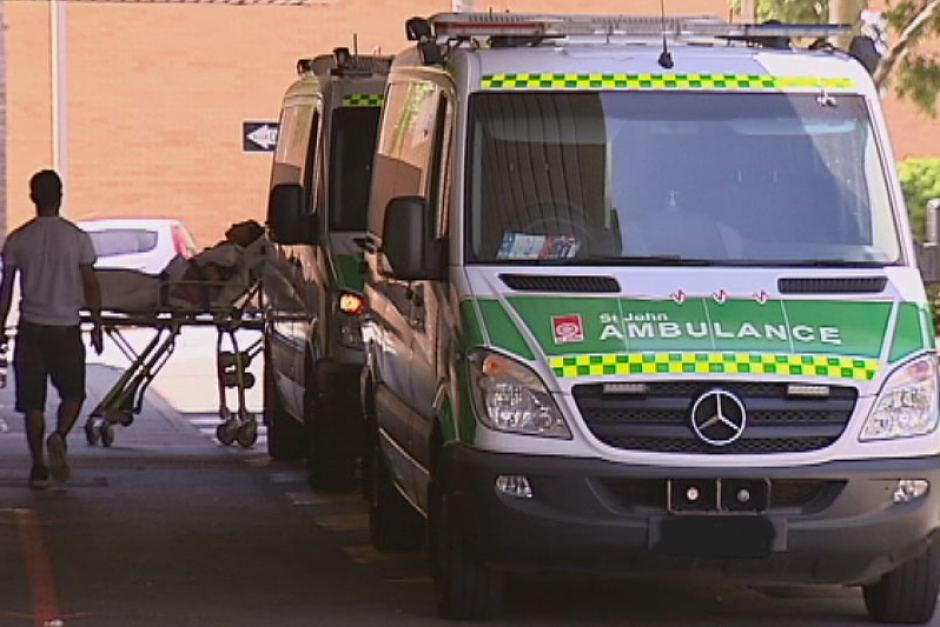 When not to phone the ambulance this winter
As flu season begins emergency services are urging people to avoid using ambulances and hospital emergency departments for the treatment of flu-like symptoms.
Queensland Director of Clinical Quality and Patient Safety, Tony Hucker, said ambulances should be used for emergencies only.
"It is going to be a busy time for us," he said.
"We see a lot of flu-like disease through the winter people and what people really need to do to help us is, if they get fluey type symptoms and they're feeling pretty crook they need to get off and see their GP in the first instance.
"If people start calling ambulances because they've got the flu it's really going to overload us ... and make it really difficult for us to get to the really sick emergency cases."
Mr Hucker said anyone presenting at the Emergency Department with flu-like symptoms could expect long delays.
"If you've got the normal kind of flu you can expect a significant wait because emergency departments are under the pump during the winter period with lots of other respiratory diseases and the normal run of the mill cases," he said.
Mr Hucker said if flu symptoms did turn into an emergency patients should ring 000.
Health services are urging people to see their general practitioner and have a flu vaccination to prevent getting sick this winter.
Source: Caboolture News