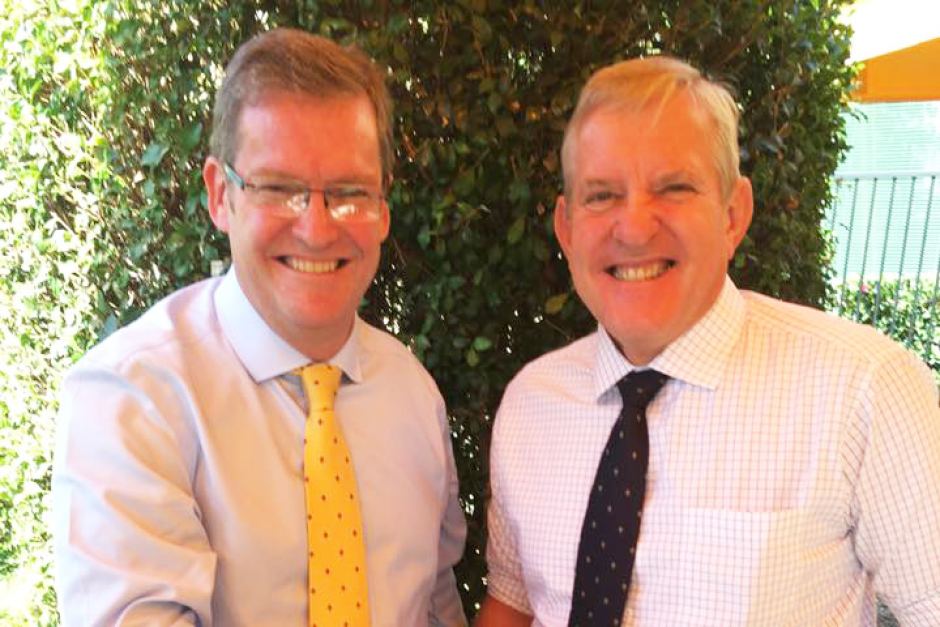 Toowoomba South by-election to be held after LNP MP John McVeigh resigns
Queensland Liberal National Party MP John McVeigh will resign from State Parliament on April 29, sparking a by-election in Toowoomba South.
He was preselected on the weekend as the federal candidate for Groom, a seat held by outgoing MP Ian Macfarlane.
Opposition Leader Lawrence Springborg said the by-election could be held in May.
"If you consider the instruments and legislation constitution in Queensland, a by-election would then be able to be held as early as the 28th of May," he said.
"So we very much look forward to the consideration of that by the Queensland Government.
"This is a respectful amount of time."
Mr McVeigh has represented Toowoomba South, a safe LNP seat, in Queensland Parliament since 2012 and currently serves as the Science, Information Technology and Innovation spokesman.
Groom is also considered a safe conservative electorate and if successful, Mr McVeigh would sit in a seat once held by his father, Tom, in the 1970s and 1980s.
Source: ABC News