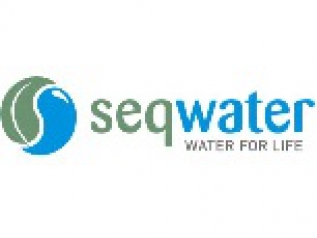 Take advantage of summer opening hours this long weekend, reminder about rego stickers
The region's dams, lakes and parks are expected to be a popular destination this long weekend as South East Queenslanders enjoy the last of the extended recreation opening hours.
With the change of seasons, from Sunday May 1 2016, the current 5.30 am – 6.30 pm summer opening hours will change to the winter hours of 6.30 am – 5.30 pm. Seqwater Chief Executive Officer Peter Dennis says the new times apply as part of a 12-month trial of new recreation hours to correspond more closely with daylight hours. "Seqwater is trialling new opening hours at its dams, lakes and parks, thanks to community feedback," said Mr Dennis. "Strong community support during Seqwater's recreation review resulted in the decision to change recreation opening hours.
"At the end of this year we'll decide whether to make the trial hours permanent based on feedback and visitation." While Christmas / New Year is the peak period for visitors to Seqwater's recreation areas, any holiday period brings large numbers to the region's lakes.
More than 110,000 people visited Seqwater dams, lakes and parks over the Easter school holidays. "With so many different recreation activities and the summer heat now gone, it is an ideal time to get out and about but we encourage you to play it safe and plan ahead," Mr Dennis said. "If you're not sure what activity is available at which location, visit us online and explore our interactive recreation map."
Reminder to boaties about registration stickers
Seqwater rangers have reported that some visitors to Seqwater areas have raised questions about Queensland Transport registration stickers for vessels.
"We want to remind boat and jet ski owners that unlike motor vehicles, vessels are still required by Queensland law to have labels securely and clearly visible," Mr Dennis said. "Owners who don't display their rego sticker could risk a penalty of $750 by the Queensland Police Service."
For information about registration requirements, contact the Department of Transport and Main Roads or visit their website.
Lake Borumba open to boating, fishing and paddling but closed to water skiing
Lake Borumba will be open to boating, fishing and paddling for the upcoming Anzac Day long weekend but will remain closed to water skiing and jet skiing.
New test results show blue-green algae levels are still too high to allow Lake Borumba to be re-opened to water skiing and jet skiing.
Seqwater is continuing to fast track sampling and testing and will re-open Lake Borumba to all recreation activities as soon as it is safe to do so. Visitors are asked to observe signage in place at Lake Borumba and follow the direction of staff. For more information, a fact sheet on blue-green algae is available on our website www.seqwater.com.au/about/publications/fact-sheets.