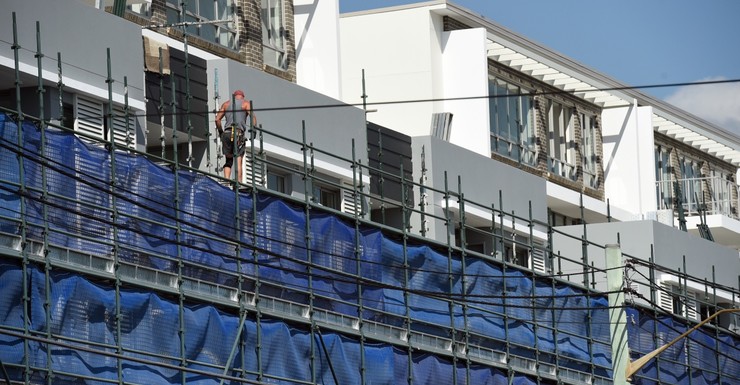 Superannuation funds in affordable housing push
With billions of investment dollars under their control, industry super funds are looking for viable ways to fund affordable housing.
Australia's $200 billion not-for-profit superannuation sector has called for the establishment of government-backed investment products that would enable super funds to invest in affordable housing nationally.
In a submission to the federal government's Affordable Housing Working Group, Industry Super Australia said tapping into Australia's huge retirement savings pool could provide a reliable long-term funding source for the supply of social and affordable housing.
At the same time, industry super fund Cbus said governments needed to help build the financial structures to facilitate investment into affordable housing.
The last National Housing Supply Council report demonstrated a shortfall of around 500,000 available and affordable rental dwellings across Australia.
ISA chief executive David Whiteley said policy shifts were needed to create opportunities for super funds to meet their long-term investment goals and enhance member returns, while addressing the nation's affordable housing needs.
"We believe that with the right policy settings to tap into our growing retirement savings pool, those outcomes can be achieved in a market-based way that also provides secure, long-term outcomes for investors."
Creating a housing bonds market
One of ISA's proposals was the creation of government-supported investment bonds that institutional investors such as super funds would buy.
The funds would receive a market rate of return, most likely through fixed interest payments, and the capital invested would be directed to third-party housing providers.
The ISA also proposed a direct equity investment model that could create a pipeline of mixed housing developments using super funds.
This model focuses on increasing returns and creating a project pipeline by "densifying" existing development and then recycling the proceeds.
Cbus chief executive David Atkin said super funds can, and should, play a role in helping to improve the supply of affordable housing for Australians.
Mr Atkin said government support may be needed to help establish a feasible bond market, but added that such bonds would be attractive to long-term investors such as Cbus.
"We understand that government assistance is not (and should not) be given lightly; however we believe that it would be appropriate and beneficial for this important public policy area," Mr Atkin said.
"Experience from overseas has shown that government support has been invaluable in establishing flows of capital into new markets such as these."
Building a housing stockpile
National Affordable Housing Consortium managing director Mike Myers said the involvement of industry super funds in providing funding would be a huge boost.
"We strongly support the idea that the Australian community can benefit on a whole range of levels by creating the right investment environment for our own super funds to assist in creating much needed affordable housing," he said.
"Obviously the primary concern of super funds is as custodians of our pension funds and we need investment to be judged first and foremost on the safety and performance of our retirement income."
Mr Myers said once investment requirements such as risk, reward, scale and liquidity had been met, benefits would include increased supply side investment in terms of construction and jobs, and affordable housing would be available to meet the accommodation needs of a wide section of the community.
"If Australia's institutional investment in this sector was typical of that of competitor countries, our funds would be holding a portfolio of around 400,000 dwellings."
An affordable solution
Other investment models aimed at solving Australia's housing affordability problem already exist.
Joint Property Australia recently launched a unique model designed to address Australia's growing housing affordability problem by enabling clients to buy a property through a shared ownership structure.
Ownership is shared with second-tier investors, made up of either family, friends, work colleagues or investors sourced by Joint Property Australia.
Managing director Paul Ebbels said more than half of Australians were priced out of the property market and had resigned themselves to never being able to afford a home.
Source: TND